5 Surprising Reasons To Visit Bulgaria Right Now
Why go to Bulgaria, you might ask yourself?
It has never been easier or more rewarding to visit Bulgaria than it is right now.
The accessibility of the small Eastern European country with over 1,300 years of existence, the most affordable prices in Europe, the abundance of tourist attractions, as well as the vibrant cultural and religious traditions make Bulgaria an all-year-round perfect tourist destination.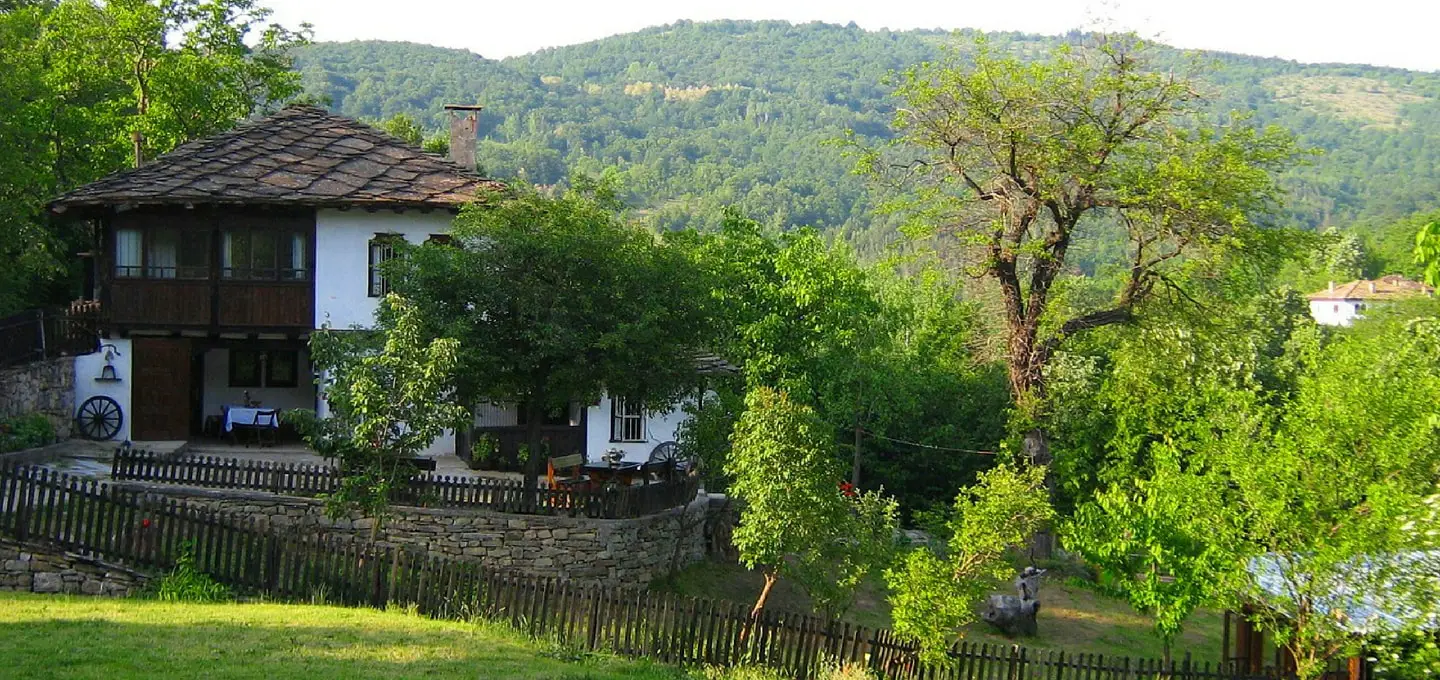 In the past 12 years, I've lived outside of Bulgaria. The changes I've noticed during my brief visits haven't all been positive. While the increasing number of tourists visiting Bulgaria is good for the local economy, it also means that the authenticity is being slowly lost to mass tourism.
Moreover, while the traditions and the tourist attractions aren't going anywhere, I can't say the same about the constantly increasing prices.
If you're searching for an authentic experience at an affordable price, now is the right time to visit Bulgaria.
1. Since Bulgaria Entered EU, Prices Are Rapidly Going Up
Since 2007, when Bulgaria became a member of the European Union, prices are steadily increasing.
Bulgaria is still a very affordable destination. In fact, it is the most budget-friendly place to visit in Europe but the trend is quite noticeable.
For example, in 2004, a 0.5 l of draught local beer cost around 1.00 – 1.20 lv (0.50 – 0.60€ or $0.60 – 0.70). Nowadays, you can hardly order the same drink for less than 2.50 lv, more than twice the price several years ago. The same goes for food, accommodation, transportation, and cost of living.
Prices will jump even higher the moment the Euro replaces the national currency, Lev.
Therefore, if you're looking for a bargain, now is the perfect moment to visit Bulgaria. Come before another huge price increase happens.
I guess all of us are looking for the best value for money destination. Bulgaria is still at the top of the list, especially in Europe, but not for long.
Don't miss an excellent opportunity to travel to Bulgaria and make great memories for pennies. Pack your bags and book a flight already!
2. Visiting Bulgaria Is Easy From All Continents
Most national carriers and low-budget airlines offer direct flights to Sofia and some other cities in Bulgaria from numerous destinations in the world.
The problem is, your perfect connecting flight might get cancelled next season.
So if you've found an affordable ticket, go ahead and book it now!
It's never been easier to reach Bulgaria, but you never know what game the airlines will play next season. Don't gamble with their moods and simply hop on the next flight to Bulgaria.
EU citizens don't even need a passport, just a national ID, to enter Bulgaria. Holders of Schengen Visas can also visit Bulgaria without additional bureaucracy involved.
You don't want to fly? If you're, for example, already visiting Eastern Europe, catch one of the regular bus lines to Bulgaria. The trips are offered in comfortable vehicles and at low prices.
It is, in fact, easier and cheaper to travel to Bulgaria for a weekend getaway or a short vacation, than to go partying on a Saturday night in your neighbouring town!
3. The Bulgarian Capital Sofia Is One Of The Few Walkable Big Cities In The World
Very few capital cities in the world are so compact that you can visit the whole city centre and tourist highlights on foot.
Still, the number and variety of sights to visit in the centre of Sofia, Bulgaria is countless.
Temples of most major religions are located just a few metres away from each other.
Visit huge East Orthodox and Catholic cathedrals, Bulgaria's biggest mosque, and the second largest synagogue in Europe all on a single afternoon!
Churches and basilicas, dating back to 4th – 5th century, archaeological sites from the Roman Empire, magnificent monuments and lush parks, museums and galleries with enormous collections offer something for every taste possible.
Not to mention concert halls and the world-renowned Sofia Opera with an astounding interior and incredible singers.
For the night owls and the party crowd, Sofia offers a myriad of magnificent bar hopping and pub crawling possibilities.
If you don't want to explore the Bulgarian capital on your own, you can join a group of like-minded people on one of the great walking, food, graffiti, or alternative tours!
4. Bulgarian Food Is Surprisingly Delectable And Rich In Flavours
Bulgarian food isn't as famous as other cuisines from the region, such as Turkish or Greek.
However, Bulgaria's rich history is the reason the dishes and the traditions are all an abundant reflection of the different influences of peoples who passed through her lands.
When you sit to eat somewhere in Bulgaria, you get at least a couple of national dishes on the menu, a few international meals, and several creations from the chef of the house. You can mix them all up with any salad or side dish possible to end up with (almost) endless possibilities to devour.
The ingredients are so fresh, that my husband even found a cute little snail in his green salad once! If a baby snail can eat it, imagine how healthy and gentle on the palate it is ;-)
Vegetarians can order at least half of the menu. Meat lovers have the hard choice of deciding which juicy meat goes into their dish. Moreover, the spices used to prepare the food complement the rest of the ingredients in such a way that even the most fastidious tastes will climax.
Beverages, anyone? There's plenty!
From incredibly tasty but affordable local wines to expensive whiskeys, from the national drink rakia to beers from all over the world and home-made soft drinks, you have countless choices to accompany your Bulgarian food.
5. Visit Bulgaria For The Diversity Of The Tourist Attractions
Although Bulgaria's size makes her look like a dwarf in comparison with the majority of countries worldwide, you can find a mind-boggling variety of natural, historical, and cultural attractions.
To sum it up, Bulgaria offers a wide range of:
Cities with a long history and an abundance of attractions: Sofia, Plovdiv, Veliko Tarnovo, or Varna;
Mountains and trails of different difficulty levels, the most popular being the hike to the 7 Rila Lakes;
Natural phenomenon such as the Belogradchik Cliffs, the Prohodna Cave (also known as The Eyes Of God) or the Marvellous Bridges;
Fine-sand beaches and rugged cliffs on the Black Sea coast;
Cultural and rural tourism possibilities;
Mineral water SPA resorts to help your body rejuvenate and revitalise;
Historical, religious, and archaeological sites from the Thracian civilisation, Roman Empire, Christianity and the Communist era.
Because of the small area of the country (around 111,000 km2), all of the tourist attractions of Bulgaria are quite easy to reach, making her a perfect road trip destination. Even hitchhiking has its own twist here.
The best part is, that even the most popular tourist attractions are still not as crowded as other touristic sites you've seen.
In addition, you can find authentic vacation souvenirs in case you want to bring something else besides great memories and amazing pictures back home.
For example, my husband still shows very proudly his hand-made knife with a horn handle, which he bought at the open-air ethnographic museum Etar.
Practical Tips For Your Visit To Bulgaria
If your visit to Bulgaria starts at Sofia Airport and you want to use public transportation to get to your accommodation, remember to buy a ticket before you hop on the bus or subway.
Tourists have reported that they caught the bus from the airport without tickets and the driver refused to sell them because they didn't have exact money. Moments after the bus departed, they were fined for not having valid tickets.
Tickets for the subway are only valid at the time and from the station of purchase. Alternatively, you can buy a magnetic rechargeable card for 10 rides.
The subway from Sofia Airport will take you to the Central Railway Station and Central Bus Station. From there, you can hop on a train or bus to various domestic and international destinations.
Bulgaria is largely a cash economy and outside of the capital Sofia, only major chains accept card payments. Don't exchange money outside banks as you can be scammed. The Bulgarian currency Lev is tied to the Euro and the official exchange rate is 1.95 leva = 1.00 €.
Another fair warning is to never, ever, for no reason whatsoever, give money to beggars! No matter how miserable, poor, young or old they appear to be, they are actually earning more money than you do out of the goodness of people.
Visit Bulgaria Before She Loses Her Authenticity
The reasons to visit Bulgaria are countless.
This list only aims at giving you an idea of why you should hurry up and come to the small Eastern European gem as soon as possible.
I don't want to be pushy, so before you make up your mind, expand your knowledge with this list of facts about Bulgaria and get the answer to the question is Bulgaria safe?.
Just be warned, that easy access and low prices are all great news for tourists. However, they also mean places lose their authenticity faster than ever.
If you value authentic experiences, affordable travel destinations, and an abundance of touristic sites, then you should visit Bulgaria right now.
I hope you're no longer asking yourself "why go to Bulgaria", but booking your ticket already!
Have you already visited Bulgaria? Did she blow your mind?
Optimise your travels – connect better with the people you meet!
Do you know what the best way to immediately enhance your travel experience is?
Talking to the people you meet on the road!
Learn how to say "Hello!", "Thank you!" and "Good bye!" in 36 languages.
Download the Traveller's Free Phrasebook now.
Once you've confirmed your e-mail address, you'll receive a link to download the phrasebook. You'll also receive updates about new stuff on this website approximately every 3 weeks. You can unsubscribe at any time. Learn more about our Privacy Policy.