How To Find Cheap Flights To Anywhere In 5 Easy Steps
You know damn well, that airfare is one of your major travel expenses.
Unfortunately, how to find cheap flights to anywhere is an art very few travellers have mastered despite the abundance of online resources.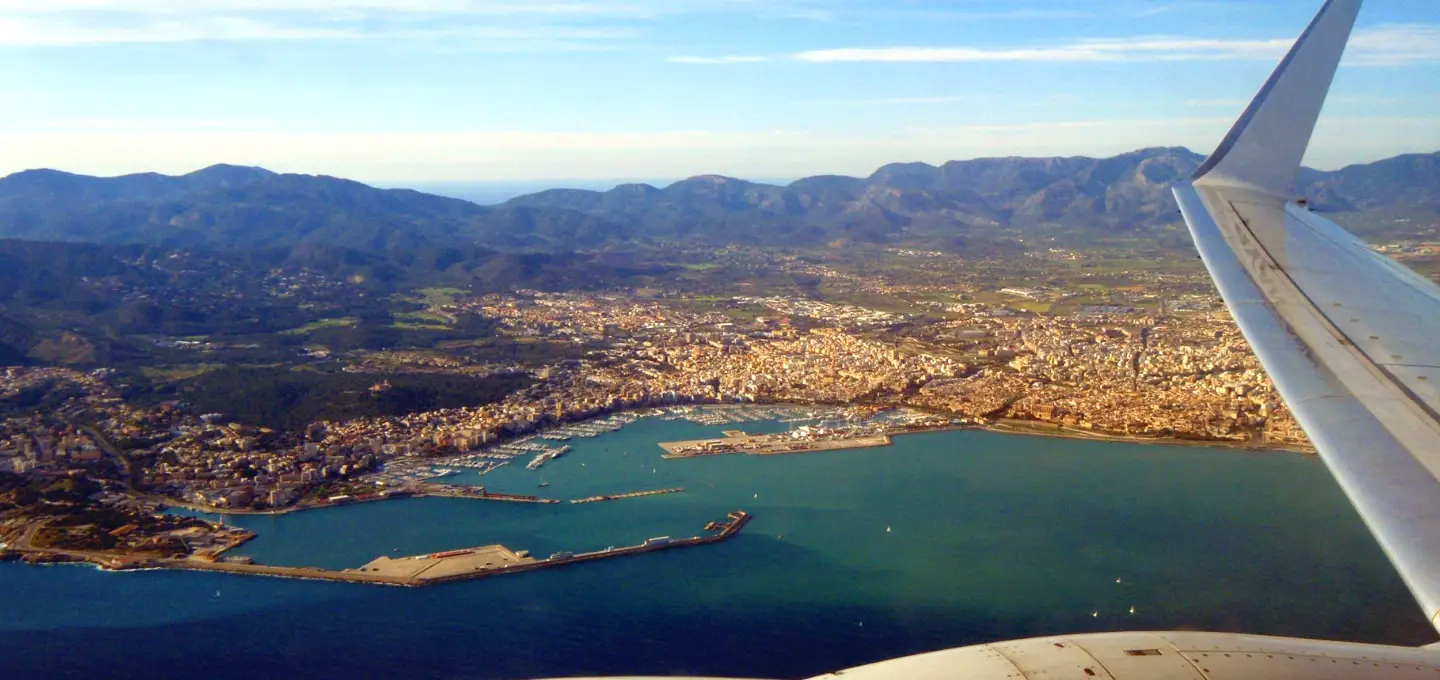 In my honest opinion, it's the lack of time and effort we spend on searching for the cheapest possible flight that forces us to pay a higher price.
Combined with bad advice in poorly written and untested articles, which flood the Internet, it is no wonder that most of us simply search for the desired dates on the website of a prefered airline, pay whatever exorbitant price we're asked for, and complain that travel is expensive.
Today, we will end this once and forever.
Because this is the no bullshit, all-myths-debunked ultimate guide about how to find cheap flights going anywhere in the world in 5 simple steps!
No more time wasting and trying to fool the airlines with tricks which simply don't work.
These steps require very little of your time, automate the process of scooping the Internet for affordable airfares, and are all tested and confirmed in years of flying.
Easy Step 1: Set Your Budget – Cheap Is Different For Everyone
Before even starting your search for a cheap flight, stop and think for a moment.
Everyone understands cheap differently. What does a cheap flight mean to you?
"Cheap" is a relative, not an absolute value. For someone, it might be $1,000. For you, on the other hand, it might be $100.
Setting a budget will allow you not to spend more than you can afford on your plane ticket. Calculate carefully how much you can splurge on a trip and set aside somewhere between 20% and 40% of your budget for your airfare.
Easy Step 2: Select Your Dates – Don't Fly When Everyone Else Is Flying
You've heard that a million times before, but I'm going to repeat it once more for you.
The more flexible you are with your dates, the better.
Always avoid holidays and school vacations.
As for weekends, it depends on the destination. Some destinations are busier during the week due to business travellers. Others are overcrowded on weekends due to partygoers.
The longer in advance you know when you'll be able to fly, the better.
Try to book an international flight at least two months in advance. For shorter trips, 4 to 6 weeks in advance might be sufficient.
Sometimes, last-minute prices will be the cheapest but don't count on this to avoid stress and have enough time to prepare for your trip.
Remember, that there are no magic days of the week with lower prices. This is one of the worst travel myths which flood the internet. Also, booking on certain dates will never guarantee you cheaper flights.
The only time of the year, when flights are more likely to be cheaper, is from mid-January to mid-February.
It makes sense, huh? Everyone has just got back to work from their Christmas and New Year's Eve travels so late January and early February is the lowest season for flying.
If you plan carefully, you can find some pretty sweet deals in the first weeks of the year! Check what awesome destinations you can visit and road trips you can do during this time of the year ;)
Easy Step 3: Choose Your Destination According To Your Total Budget
Here's a fact nobody else is talking about:
Very often, we want to visit destinations which are popular, appear often on TV and in movies, and everyone else has travelled to.
Hence, a lot of people make the mistake of over-obsessing about their dream destination. However, in reality, due to globalisation, most holiday destinations look more or less alike.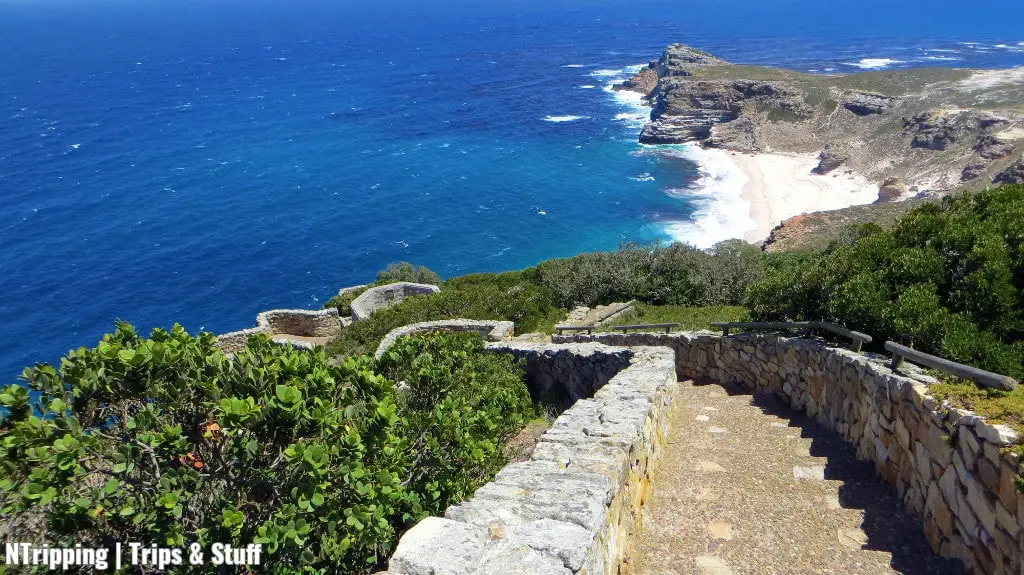 Don't forget that the flight is only one part of the budget equation. Remember, that an expensive destination closer to home might equal a cheaper overall vacation cost!
For example, flying across the globe to your dream beach, even if it is located in the inexpensive South East Asia or Central America, might cost you a small fortune.
On the other hand, if you visit a beach in France from somewhere in Europe or in California from somewhere in the USA, you'll definitely pay more for accommodation and food but your airfare will be cheaper!
Easy Step 4: Search, Search, Search
Here things get a little more complicated and people get scared and discouraged.
Why?
Because of the plethora of websites and online resources which promise how to find cheap flights to anywhere only make most people feel lost and force them to give up easily.
But relax! There are just a few things you have to keep in mind while searching for your next cheap flight.
First of all, never forget your comfort needs.
It's never worth it flying for 30 hours with 3 connecting flights just to save $50!
In the end, you won't save anything because you'll have to eat overpriced airport food, you'll need an extra day to recover from the flight, and you'll have less time to enjoy your trip.
So remember: time is more valuable than money ;)
Next, let's have a look at the myths about finding cheap flights which flood the Internet:
Myths About Finding Cheap Flights
You'll find cheaper prices if using an incognito browser tab
Go ahead and try it if you don't believe me but there wasn't a single time that I got different results when using a normal versus an incognito tab in my browser.
No clue who started this myth but there is nothing in the way incognito tabs work that can make an airline show you a lower price when using one.
Flying or booking on certain days of the week is cheaper
Unfortunately, the prices of airplane tickets don't follow the calendar or the moon cycle.
The only things that could possibly affect the airfares are the fuel prices, major events (like a scoop in your destination or a big sports championship), or seat availability.
What Truly Works When Searching For Cheap Tickets
Signing to airlines' newsletters and following their promotions
Although I admit it's a bit annoying to receive tens of emails about the airlines' promotions, occasionally there are some really sweet deals hidden between the ads that are worth all the hassle.
Of course, don't go crazy and sign for the newsletter of every airline on the planet! Only choose the ones relevant to you. For example, the ones which fly from your nearest airport and the ones which will take you to your favourite destinations are a good start.
If you don't wish to dig through the emails, sign for a service that does that for you. My favourite one, Scott's Cheap Flights, searches for the best flights from your prefered origin airport(s) and sends you only relevant deals and error fares.
Signing up for frequent flyer programs
Even if you don't collect miles or points, being in the frequent flyer program gives you an advantage over someone without a membership.
It costs you nothing and the points from past flights can be redeemed to lower your next airfare or get you a nice souvenir from the duty-free shop.
I won't go into detail about collecting miles and points in other ways rather than from previous flights, because that's something North Americans can take advantage of. For Europeans, the credit card systems are not the same and the terms and conditions differ from country to country and from bank to bank.
Learning about the airline alliances
Most major airlines participate in one of three so-called airline alliances. From the biggest to the smallest, these are:
Star Alliance,
SkyTeam, and
Oneworld.
The airlines within the alliances cooperate and share connections to reduce their costs.
For you as a traveller, this means lower prices, more departure times and destination options, and shorter travel times due to optimised transfers.
Sometimes, you can even buy an airfare cheaper from a partner airline than from the airline performing the flight!
Another great use of the airline alliances is when buying round the world (RTW) tickets.
Setting Google Flights alerts or following flight hunters websites and forums
One of the coolest features of the Google Flights tool is getting an email when the price of a searched flight changes. In this way, you can always find the best possible rate for your dates.
(I will go into more details and list my recommended tools and resources below. )
When a direct flight is not an option, book separate flights
If your destination can't be reached via a direct flight, don't end your search with buying a single ticket.
Often it is cheaper to book separate flights for the different legs. Plan enough time between the flights to retrieve your checked-in luggage and to check it in again for your next flight.
And if your schedule allows it, even spend a few days in your layover destination! This is also one of the best ways to avoid jet lag and enjoy a more relaxed overall travel.
You can use Wikipedia to see what airlines fly to your destination, then trace them back to your origin airport. (See examples how to do this below. )
Signing up and following websites which search for error fares and promotions
Sometimes, airlines forget to include the taxes in the airfare.
When you get an email from a website about the incredibly low price, buy that ticket right away!
Rarely, airlines would cancel these error tickets. More often, you'll be able to fly for a ridiculously low price.
Flying with carry-on luggage only
If you can pull it off, fly with carry-on luggage only.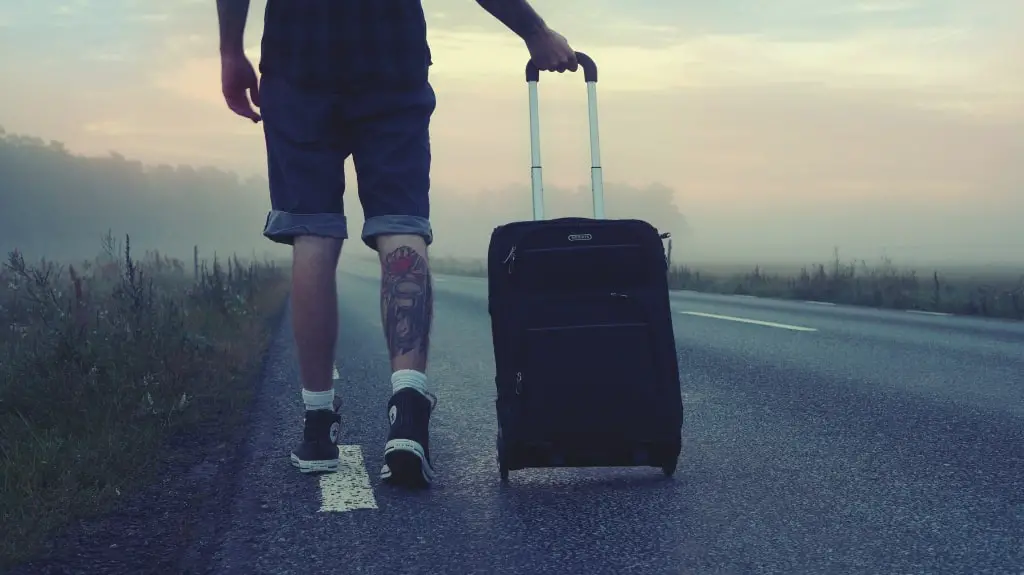 Most airlines allow you to take hand luggage of up to 10 kg on board. That's more than enough underwear even for a two-weeks-holiday!
With the money saved, you can easily buy whatever didn't fit in your carry on at your destination. Or start saving for your next trip ;)
If flying a low-budget airline, buy one-way tickets instead of a round trip
Often, low-budget airlines sell tickets in one of the directions cheaper than the other.
Buy the cheaper ticket only!
Then set an alarm and check the price of the opposite direction. When the price reaches your desired budget, buy immediately.
Flying to nearby airports
Often, low budget airlines use smaller – hence cheaper – airports near major cities.
The lower airfare plus the price of the ground transport from these airports to your prefered final destination is almost always less than the ticket to a major airport.
Buying a membership or adding priority options to your flight
It's no secret that low-budget airlines try to charge you for everything.
Some of them offer priority or flex options, which add a few extras. For example, for a larger carry-on bag or a checked-in luggage and a priority seating, you would pay more if adding every extra separately than if you choose a package price.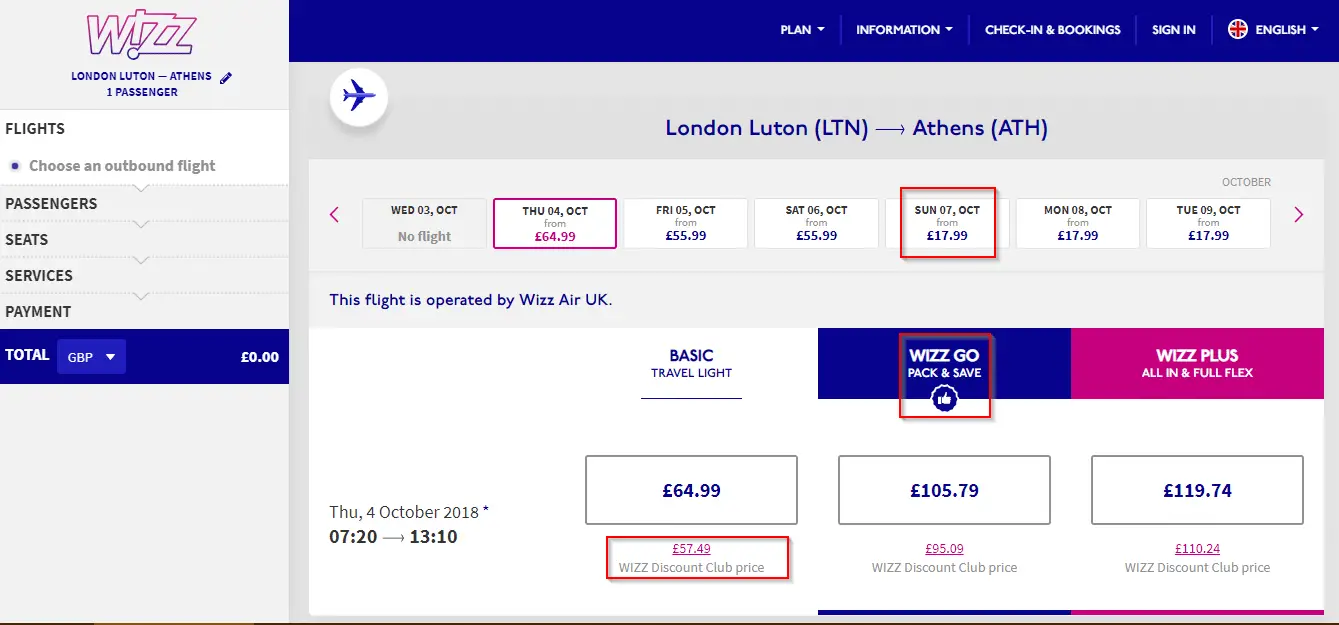 Still, calculate everything separately and compare it to the available options before paying for an extra you don't actually need.
Another hook low-budget airlines use is selling tickets at a lower price to their program members.
These programs come with a yearly subscription fee. In most cases, it is worth paying the fee even if flying just once or twice a year with this airline.
Recommended Tools And Resources For Finding Cheap Flights
The tools below have proven to be the most reliable ones in the last years.
Everyone has a prefered tool they use and I'm no different. Mine is definitely Google Flights.
The other tools work similarly, so I've only explained how I find my cheap flights using Google Flights and mentioned the differences with the others.
Who can better find information than the world leading search engine, right?
For years, it's been my number one tool for finding cheap flights going anywhere.
Here's how to use it: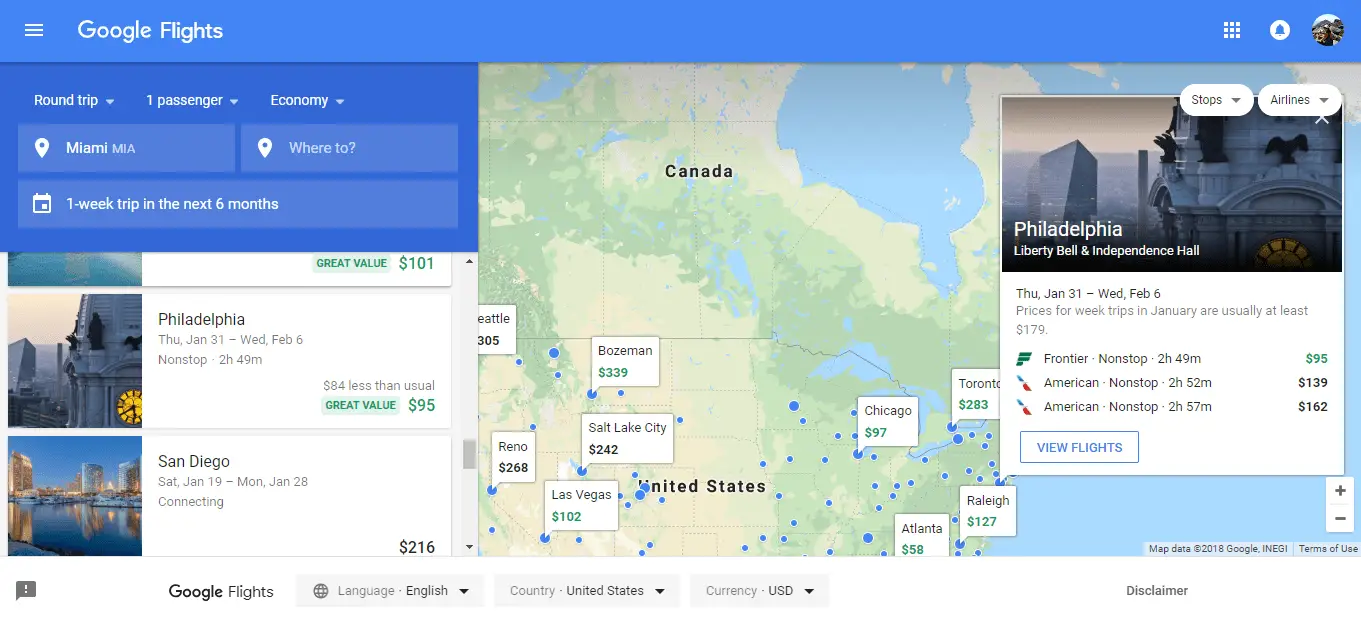 If you know both your origin and destination airports, enter them. If your dates are flexible, choose some approximate dates.
Under Flight insights, you'll find useful graphs and charts. Browse Dates and Price Graph to find the cheapest rates. You can also compare prices with nearby destination airports.
If your dates are fixed, but you're not picky about your destination, you can use another of Google Flights' cool features.
From the homepage, select your departure airport and your dates, then click Explore Destinations. You'll see a map with the lowest airfare prices for your dates and from your airport.
Pick a destination you like, browse the available flights and choose your next flight with a few clicks only!
Wait, but the price you found doesn't match your budget? Then set an alarm and receive an email when the airfare price changes!
Momondo's search works similarly to Google Flights. The results sometimes differ, that's why it's smart to check your flight in another tool before you book it.
For example, you can find a cheap flight using Google Flights first, then check if Momomdo doesn't have additional information about an OTA or a booking site which sells the same flight for a lower price.
Momondo also provides you with useful tips and travel guides about popular destinations around the world, so you can get inspired for your next trip.
The simplistic design with useful filters of their Explore tab is my favourite option when searching for a flight without a destination in mind.
You can easily set your home airport and see all departing flights. Select exact dates or flexible date options and see how the prices change on the map below.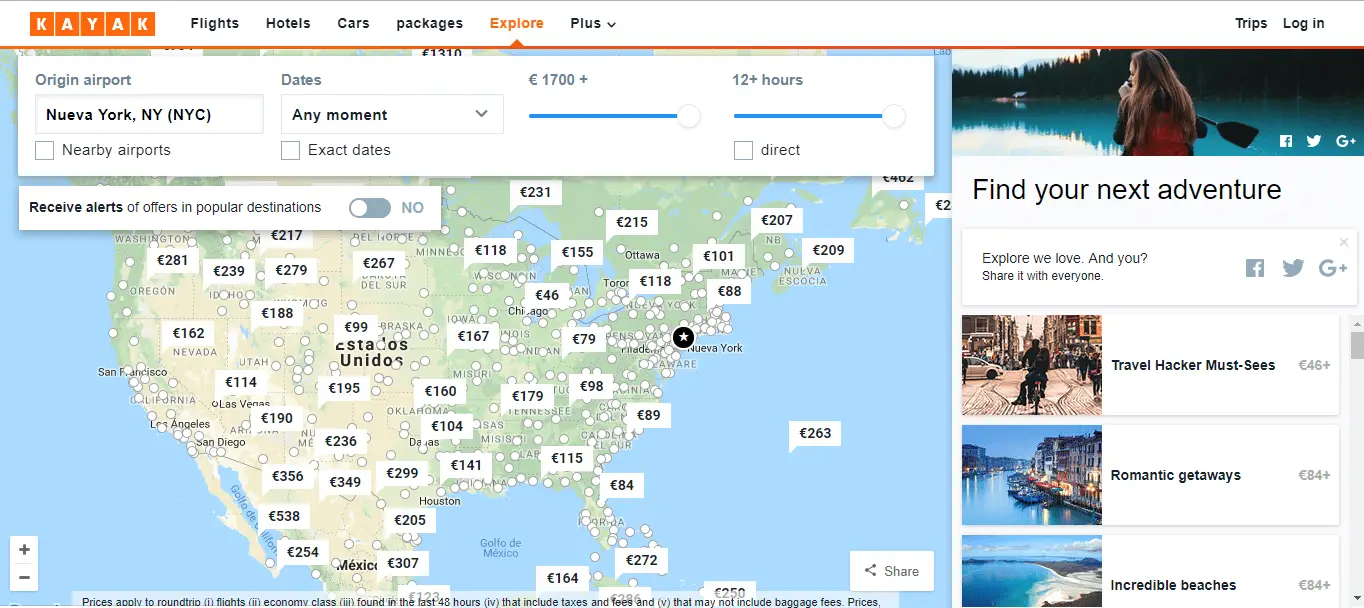 Subscribe to receive email alerts for deals to popular destinations if you haven't found the desired trip at an affordable price the first time you searched.
Similar to the other tools on this list, Skyscanner also has an option to show you the cheapest airfares from your home airport in a flexible time period.
Play with the filters until you find a suitable flight. Browse their blog with useful tips for finding and booking cheap flights to anywhere for more travel hacks.
Wikipedia
Use it to check which airlines fly to your destination airport. Then backtrace them to your origin airport.
This works best when there isn't a direct route between two airports.
Remember when I promised you an automated service so you don't have to search for cheap flights every day?
That's what Scott and his team do for you!

How to use it:
You only have to sign up for their newsletter. That's it!
If you're really dedicated to finding the best deals, pay for their membership as well.
Set up your prefered airports and start receiving awesome deals to your inbox!
Currently, there are some sweet cheap flight deals from Europe to St. Maarten, Hong Kong, Singapore, and the Maldives!
Step 5: Book The Moment You Find A Suitable Flight And Never Look Back
Airfares fluctuate.
The moment you find your cheap flight, buy that ticket!
Your time is more valuable than the few bucks you might save if you wait for the price to drop. And gambling with flights is not advisable, as the prices might go either way!
Now Is Your Turn To Find Cheap Flights To Anywhere
I believe now you definitely know how to find cheap flights to anywhere!
No more excuses that travelling is expensive or that finding cheap flights is difficult. Go practise your new travel hacking skills and book that long-awaited trip.
But I bet some of you too have cool tricks up your sleeve. Tell me – what magic do you use to find cheap flights to anywhere?
Optimise your travels – connect better with the people you meet!
Do you know what the best way to immediately enhance your travel experience is?
Talking to the people you meet on the road!
Learn how to say "Hello!", "Thank you!" and "Good bye!" in 36 languages.
Download the Traveller's Free Phrasebook now.
Once you've confirmed your e-mail address, you'll receive a link to download the phrasebook. You'll also receive updates about new stuff on this website approximately every 3 weeks. You can unsubscribe at any time. Learn more about our Privacy Policy.