10 Best Cheap European Cities to Visit on a Budget
Are you searching for cheap European cities for your next city break?
You must have heard that traveling to Europe is expensive…
But let me tell you the truth: not every place on the Old Continent is out of your budget.
This list shows you ten affordable and awesome European cities, which won't break your bank.
In this article, you'll find the best and cheapest cities to visit in Europe along with their highlights, free things to do, money-saving tips, as well as advice on when to visit and where to stay.
Ready to discover these 10 amazing and cheap European cities?
Let's begin!
Disclaimer: This post contains affiliate links. If you purchase something through one of them, I may receive a small commission at no extra cost to you. Thank you for helping me create free content on this website!
Tips for Finding the Cheapest Cities in Europe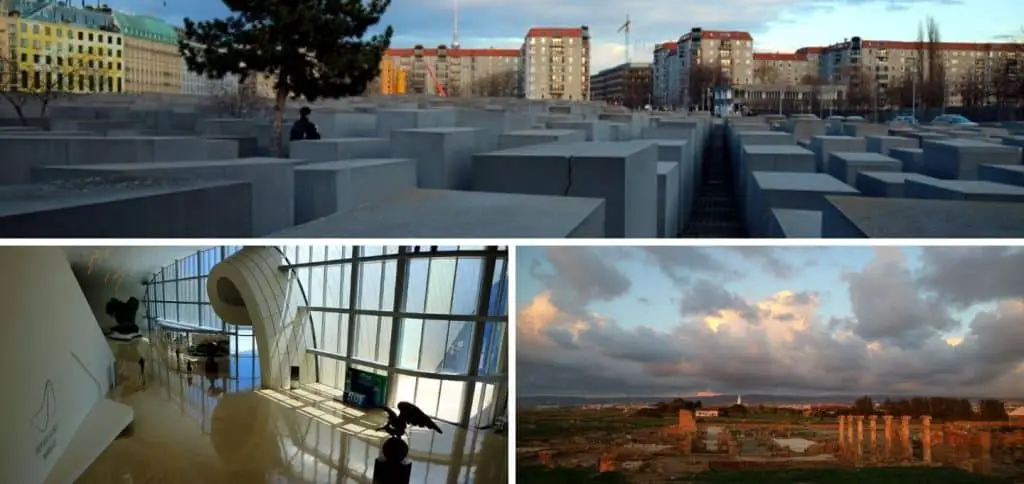 I'll admit that some European cities are excruciatingly expensive to travel to.
However, even in places in otherwise expensive European countries, you can get by on a tight budget.
If you follow my travel tips below, find free things to do, and don't splurge on unnecessary expenses, you can travel in Europe rather cheaply.
Try to explore as many attractions for free, dine where locals eat, and use public transportation instead of taxis and private transfers.
Tip: Don't get too hung up on a destination. Instead, find the cheapest flights to anywhere in Europe and travel there. By saving on the plane ticket, you'll have more money to spend in the city.
---
The 10 Best Cheap European Cities to Visit on a Budget
Some of the cheapest cities to visit in Europe are unsurprisingly in the most affordable countries to travel to.
However, I bet at least half of the destinations on this list will surprise you. Some of them are located in countries with high cost of living. However, if you follow my tips, you can visit them even on a tight budget.
Let's explore the 10 best cheap European cities.
1. Vienna, Austria: The Architecture Lover's Paradise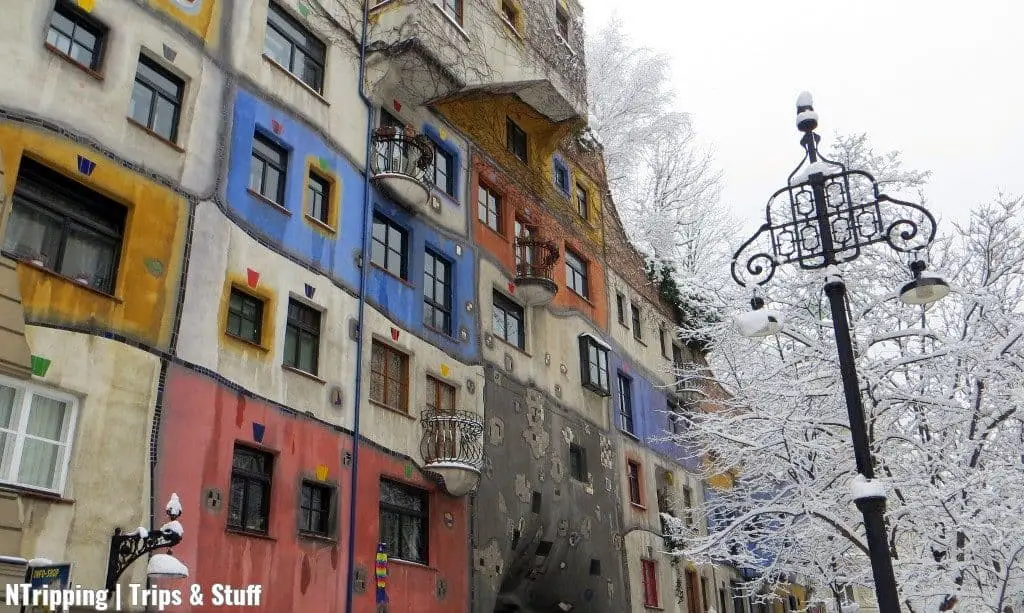 Austria's capital might seem like a surprise on this list, but read on:
Visiting the beautiful churches and cathedrals of Vienna is absolutely free.
Admiring the architecture, including the famous Hundertwasser House with its quirky lines, is also free.
Walking through Belvedere Gardens is free. If you want to admire the interior of the palace, sit at the castle's café for a quick break.
Visiting the Prater, one of the most famous parks in Europe, is free as well.
Austrian food in Vienna is delicious and inexpensive.
Moreover, there are tons more things to do in Vienna on a budget!
Taking public transportation and visiting the whole city center is as cheap as a cup of coffee. Moreover, you can spend one day in Vienna or a whole week and fill it with numerous activities and experiences without breaking your travel budget.
Vienna is beautiful all year round but I personally loved the city covered in snow. Sure, it was cold and difficult to walk all day but that gave me a good excuse to sit in one of the countless restaurants or wander the magnificent Vienna museums.
---
2. Berlin, Germany: The Quirkiest European Capital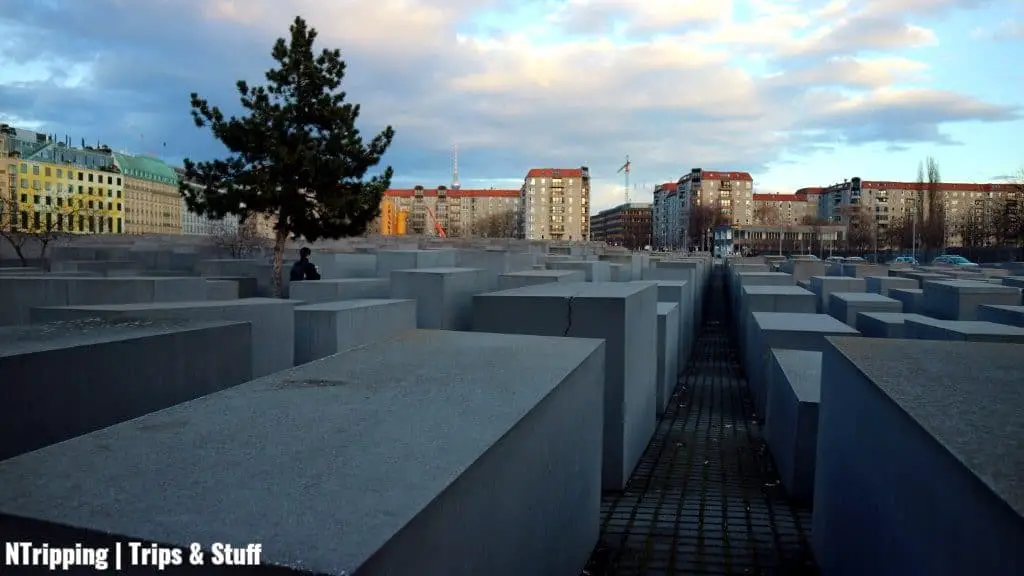 Germany's capital is so diverse, that you might wonder if you're still in the same city after taking the subway and getting off a couple of stops outside the city center.
Even 30 years after the fall of the Berlin Wall, the differences between East and West Germany are still noticeable. You can see them in the architecture, in the infrastructure, and even in the people.
Unlike other German cities, Berlin is quite affordable. Unless you go clubbing in one of the fashionable bars, your budget will be fine.
If you don't mind the wait, the best place to see for cheap is the parliament building, the Bundestag. The tour includes an amazing view of Berlin's center from the glass dome.
Some of the free and awesome spots to see in Berlin include:
The remains of the Berlin Wall
Checkpoint Charlie
Brandenburger Tor
The Holocaust Memorial
If you'd like to explore the numerous museums on Museum Island, buy a combi ticket. It will give you access to all of them for less than a dinner's price. Just don't go crazy and visit more than three museums in a day ;)
Tip: Check out this complete itinerary with things to do in Berlin in 2 days.
To save on transportation, hop on Bus #100, which stops at Berlin's main attractions. To satiate your hunger, try the diverse street food scene. And if you don't mind the communist-era buildings around you, save a few euros by finding accommodation in the East part of Berlin.
One of the best times to visit Berlin is early December. That way, you can enjoy the countless German Christmas markets around the city.
And to remember your awesome visit, get one of the quirky souvenirs from Berlin!
---
3. Antwerp, Belgium: The Diamonds Capital of the World
Unless you're buying diamonds, Belgium's second-largest city is a very affordable destination to put on your European bucket list.
Apart from checking the glimmering stones, in Antwerp, you can indulge yourself in history, architecture, art, and the countless variety of Belgian beers.
The perfect time to visit is during a holiday. Especially spectacular is the New Year's Eve celebration. The city offers an incredible 20-minute fireworks and music show at the waterfront. The mild climate allows you to stay outside and enjoy it, before continuing to one of the pubs located in the historical buildings of the city center.
Unless you try to drink all the beers on the menu, you won't go broke.
The reason you should visit Antwerp during a holiday is quite simple. Search for a business hotel and you'll find out that they offer great rates during off-days, as businesspeople (all those diamond traders) are out of town.
---
4. Prague, Czech Republic: Fantastic Beer, Intriguing History, and Medieval Castles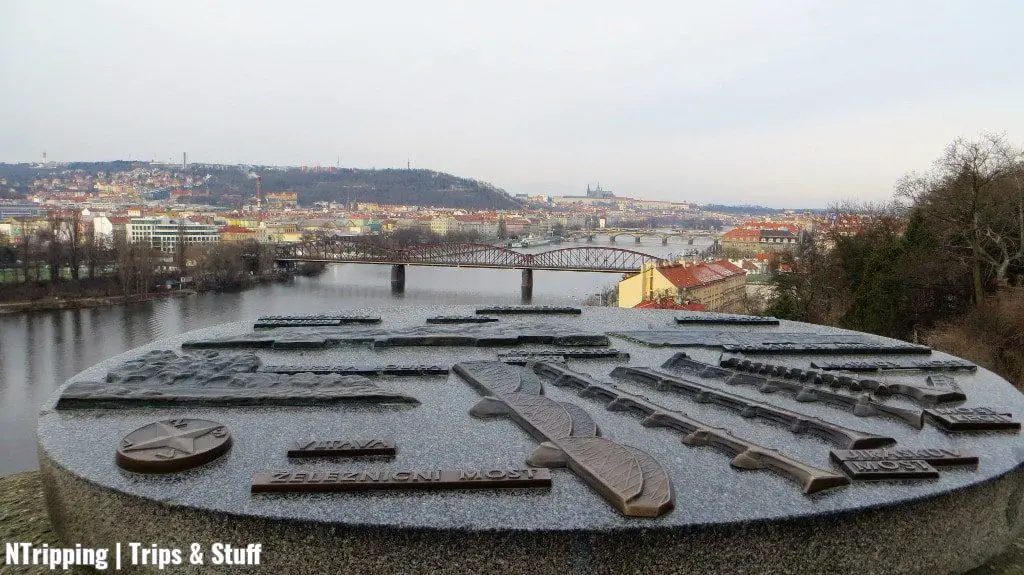 Did you know that Czechs are the biggest beer consumers in the world?
And unlike Belgian beer, Czech beer is quite cheap. Plus, it's super tasty! Especially if you find a pub, offering its own brew, you'll be in paradise. Assuming you like beer, of course.
Prague's main historical and architectural attractions are easily walkable or reachable via affordable public transportation. And despite what I just said about beer, exploring Prague with kids is awesome as well.
Don't miss a walk through the Old Town (Staré Město), walk the stunning bridges over the Vltava River, and get lost between the walls of Pražský hrad (Prague Castle) and Vyšehrad. And when you decide you've had enough attractions and tourists, head to one of the numerous hidden gems of Prague!
Tip: Beware of hustlers, trying to cheat tourists. Don't fall for increased prices on the check. If the numbers are different from the menu you saw, don't be afraid to raise your voice and decline to pay the inflated bill!
Try to avoid the summer months as the heat and humidity coupled with the increased number of tourists might spoil your trip to one of the most affordable European cities.
---
5. Sofia, Bulgaria: The Surprising Pearl of the Balkans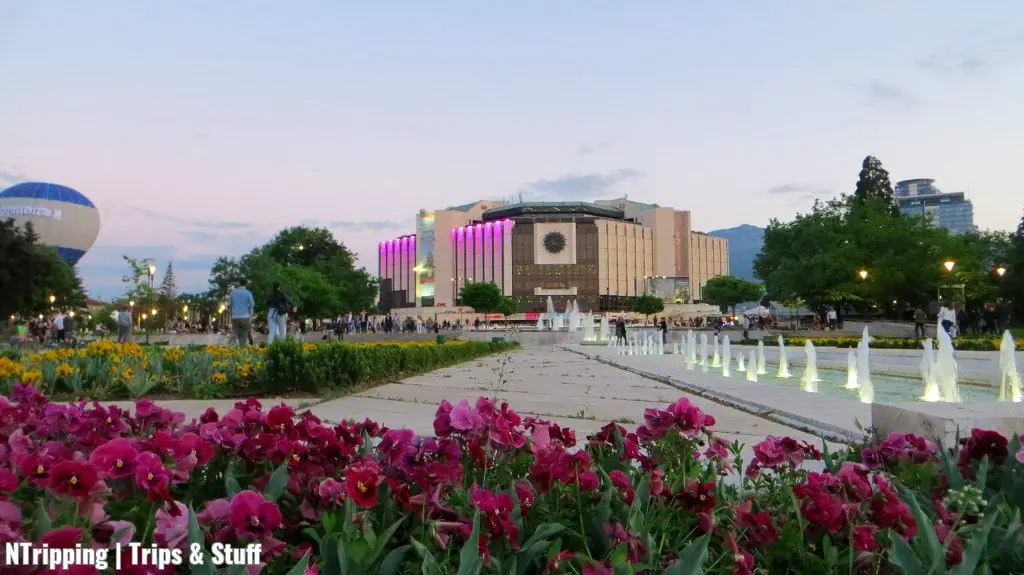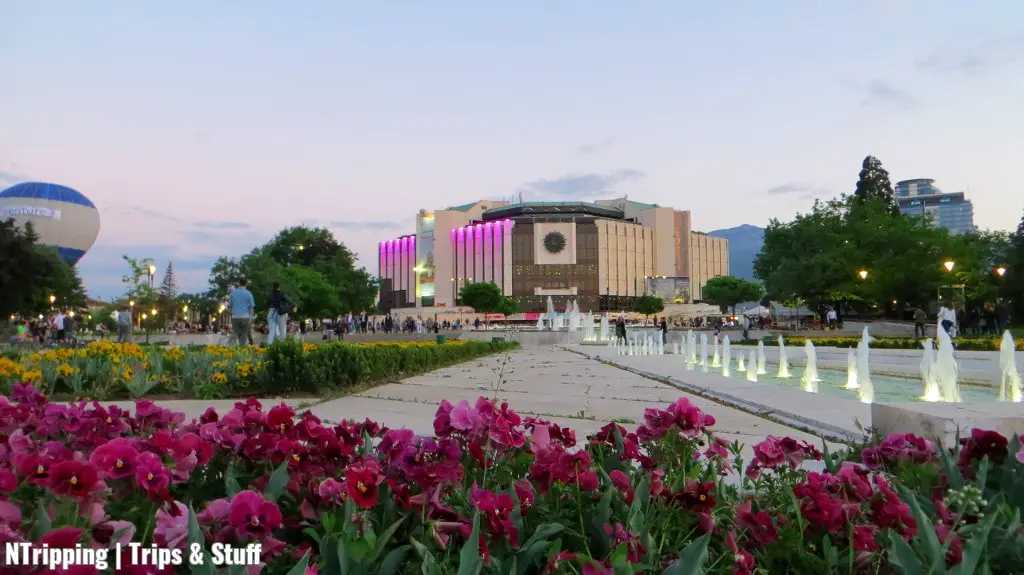 Bulgaria's capital was founded over 7,000 years ago.
(I'll just let that sink in for a moment…)
This is a lot of history! You bet there are a ton of great things to do in Sofia.
And most of the main attractions in the city are located in the center within walking distance from each other.
If that doesn't blow your mind, how about I tell you about Sofia's diversity.
Different religions, architectural styles, cuisines, and traditions co-exist within a few meters of each other.
On top of that, Bulgarian food is fresh, delicious, and inexpensive. The best part? You don't have to eat at street stalls to keep your budget safe. Restaurants, even in the city center, offer great deals, especially at lunchtime.
You can visit the vibrant Bulgarian capital all year round. Pick an accommodation close to a subway station to be as flexible as possible and don't be afraid to venture outside the city limits on day trips from Sofia.
And by the way, if you're looking for a longer adventure, you'll be thrilled to know that Bulgaria is on top of virtually every list of the cheapest countries to live in Europe!
---
6. Bratislava, Slovakia: Candy-coloured Buildings and Mighty Rivers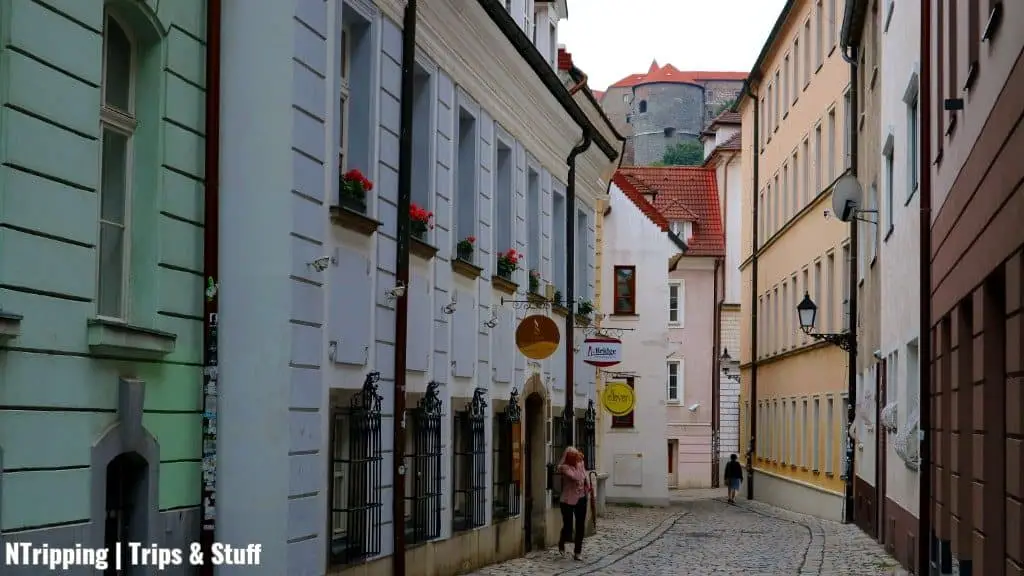 If you visit Slovakia's capital, the first thing you'll notice is the resemblance in the architecture with its neighbors' capitals. You can see similar styles in nearby Vienna and Budapest.
However, what makes Bratislava's city center a unique and stunning place to roam is the cheerful colors of the buildings. You'll feel like walking around a candy shop. The gentle pink, blue, and green paint of the façades makes for great décor while sipping your coffee or indulging a smoothie.
Don't miss to climb to Bratislavský hrad (Bratislava Castle) for a spectacular view over the city. Afterwards, stroll along the Danube River. If weather permits, relax at one of the beach bars.
In the evening, have a cocktail in one of the rooftop bars or enjoy a performance in the National Theatre. Alternatively, have a beer (or several) from every respectful pub's own brewery.
Most of Bratislava's attractions are an easy walk away from each other. If you prefer to explore the countryside, hop on a bus for the price of a beer and visit the astonishing Devín Castle.
You might want to avoid the hottest months of the year for your visit to one of the cheapest European cities. Other than that, Bratislava can be enjoyed all year round.
---
7. Istanbul, Turkey: The Incredible City on Two Continents
Istanbul is a city full of superlatives.
The largest Turkish city is the only one in the world located on two continents. It has been the capital of three empires: Byzantine, Roman, and Ottoman. And no, it hasn't been Turkey's capital for a century – Ankara is, since 1923.
You can spend weeks exploring the huge megapolis and still only see a fraction of its beauty. Thankfully, this will not break your travel budget.
Even if you're staying in the heart of the Old Town, hotels and meals are very affordable.
From there, you can get lost in the alleys of Kapalı Çarşı (the Grand Bazar). If you decide to go on a shopping spree, don't forget to haggle. It is part of the culture and the vendors will respect you if you do it properly. Never pay more than 60% of the initially asked price.
After this adventure, visit the countless seafood restaurants on the Bosphorus. Then, continue exploring the old European part of the city.
You can either walk (almost) everywhere, make use of the extensive public transportation network, or book a guided tour.
Some of the main attractions of Istanbul, like the impressive Blue Mosque, are free to visit. Others, such as the grandiose palaces, have a small entrance fee.
Avoid visiting Istanbul in the summer. The temperatures in Turkey are best for exploring and beach hopping in spring and autumn. In winter, you can still roam the streets of Istanbul and stay outside the whole day. However, prepare for rain and strong winds.
Tip: Istanbul is also quite fun to explore with children. Check out this awesome itinerary for three days in Istanbul with kids.
---
8. Baku, Azerbaijan: The Astonishing City of the Future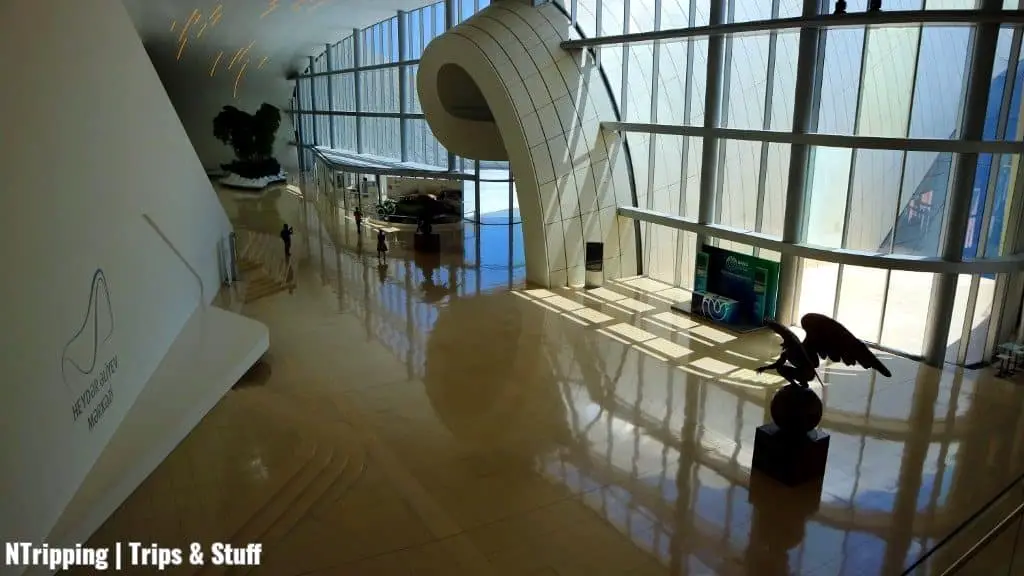 It might come as a surprise to you but the former Soviet Republic of Azerbaijan is actually a European country. The capital Baku is situated at the border between Europe and Asia on the Caspian Seashore.
The gas-rich country has entered the 21th century with a modern capital, which resembles Dubai with its speed of development. Futuristic skyscrapers and Formula 1 tracks co-exist with old city walls and ancient fire-worshipping temples.
Among the coolest things to do in Baku is a visit to one of the most mind-bending buildings in the world, Heydar Aliyev Center.
After you've been mesmerized by the incredible architecture, stroll between the stalls of the Green Market. Bets are, you'll be the only foreigner. This means that vendors will invite you to try their goods and even take photos with you.
Spend your evenings strolling the Dənizkənarı Milli Park that stretches along the Caspian Sea coast for miles. Then, enjoy a traditional dinner in one of the restaurants serving scrumptious Azeri dishes.
Taxis and buses are affordable so you'll have the opportunity to visit spots further away from the city center. You can even venture outside the city limits on a cheap day trip. For example, the mud volcanoes, rock paintings of Gobustan, or the Atashgah Zoroastrian Fire Temple make for wonderful day trips from Baku.
The summer in Baku can bring excruciating heat. The City of Winds, as the Azeri capital is also known, is – you've guessed it – windy all year round. It rarely rains, so even in winter, you can enjoy walking around Old Town all day long.
---
9. Paphos, Cyprus: Pristine Beaches and Abundant Ancient Ruins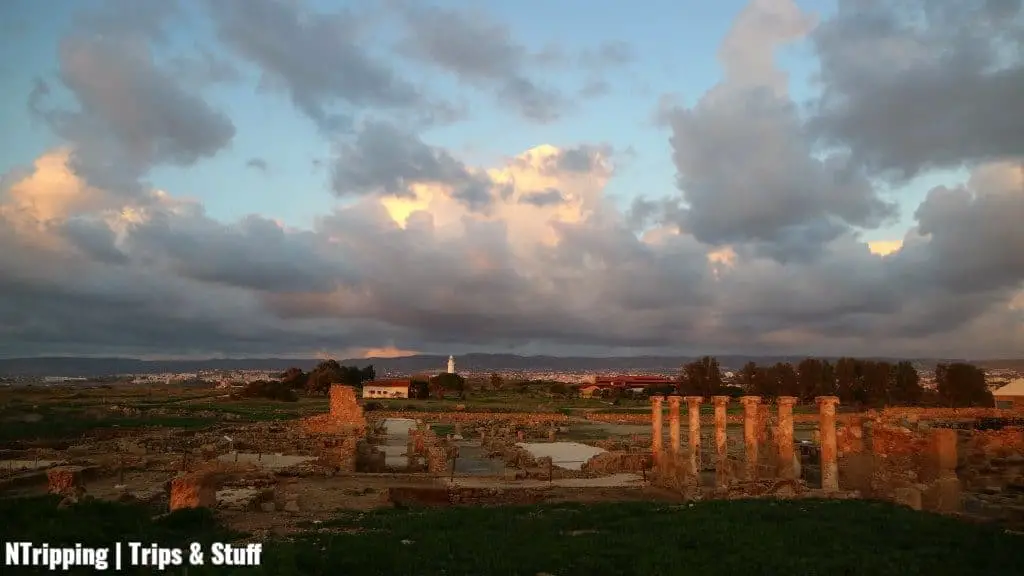 How do millennial old well-preserved archaeological sites next to pristine Cyprus beaches and rugged coastline sound to you?
You can find all that plus a plethora of excellent restaurants and cheap accommodation options in the lovely city of Paphos, Cyprus. Add to that a vibrant street art scene, cosy old town, and friendly locals, and you've found a true European gem.
The divided island republic also boasts picturesque little villages, spectacular churches and monasteries, even snow in the high mountains.
The roads are in excellent condition, making Paphos a great base for countless road trips. Alternatively, the Mediterranean Sea invites for sailing adventures all year round.
If you decide to travel to this cheap European city, try to avoid the summer months. Not only are the temperatures extremely high but also prices rise proportionally to the number of tourists.
Except in December and January, you can go swimming in all other months of the year.
---
10. Milan, Italy: Fashion, (Street) Art, and Countless Churches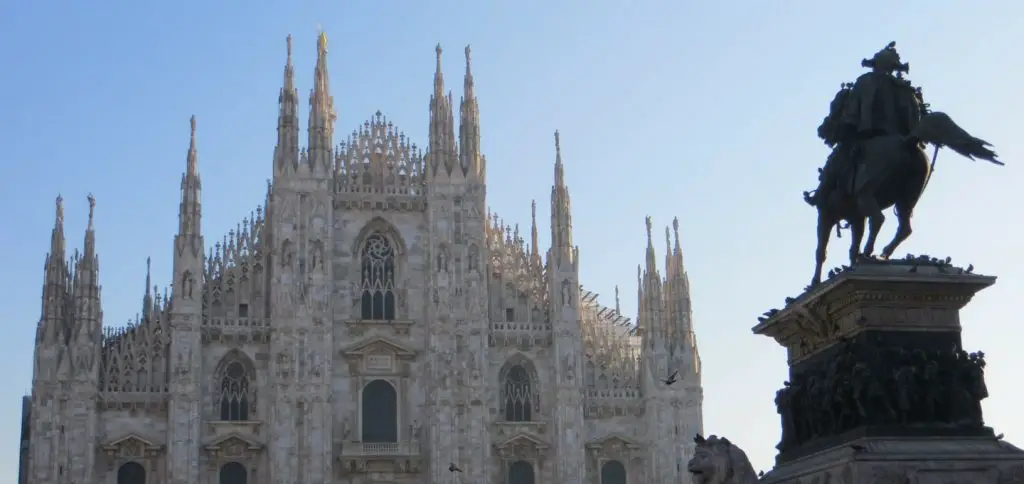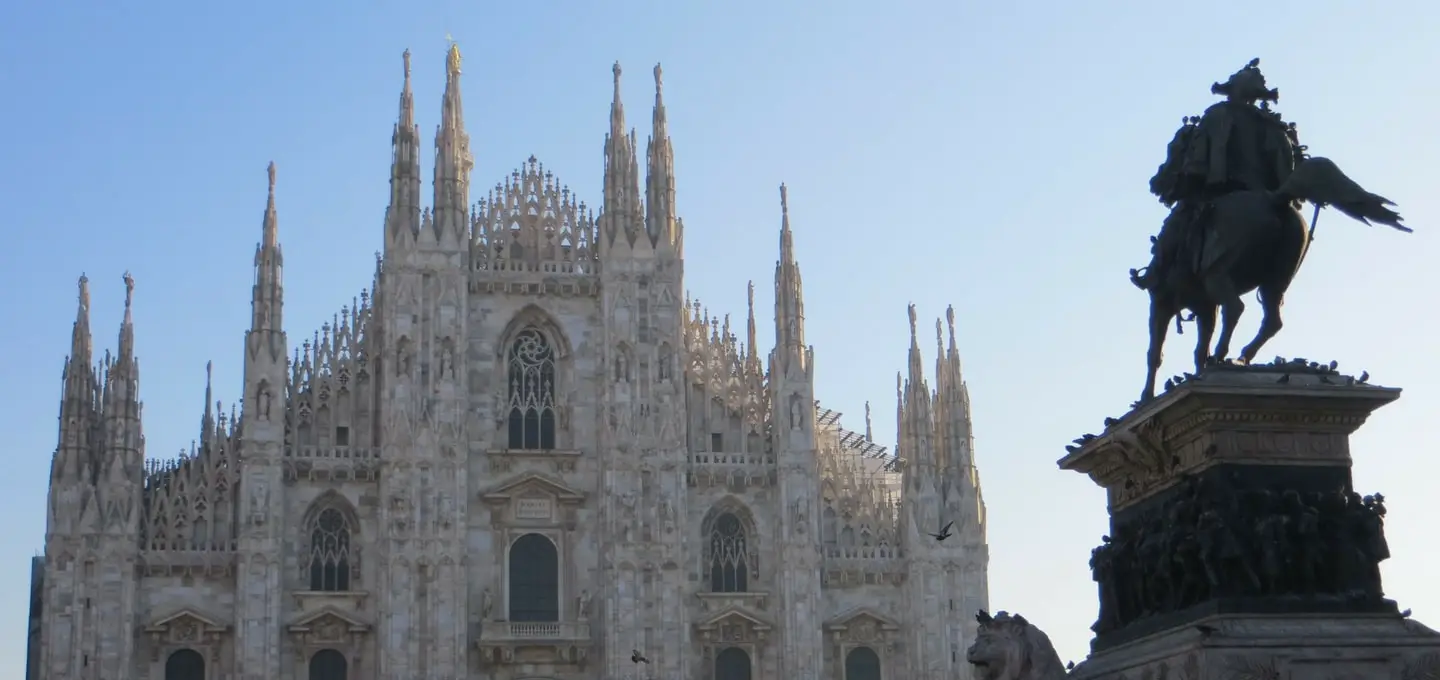 Tourists traveling in Europe often overlook the second-largest Italian city, Milan.
Many consider the industrial megapolis to be ugly. I'll have to strongly disagree with that notion.
The countless churches, the narrow lanes, the lush parks, and the magnificent museums make Milan a great tourist destination.
The best part?
You can do a plethora of things around the city without ever spending a dime.
Here's an extensive list of the best free things to do in Milan. On top of that, public transportation and food are very affordable.
You can also do a bunch of day trips from Milan for a few bucks.
As with most of the cheap European cities, try to visit this overlooked Italian gem outside the summer holidays. Even in the winter months, you can roam Milan's streets all day long.
---
Now You Know Which Are the 10 Best Cheap European Cities to Visit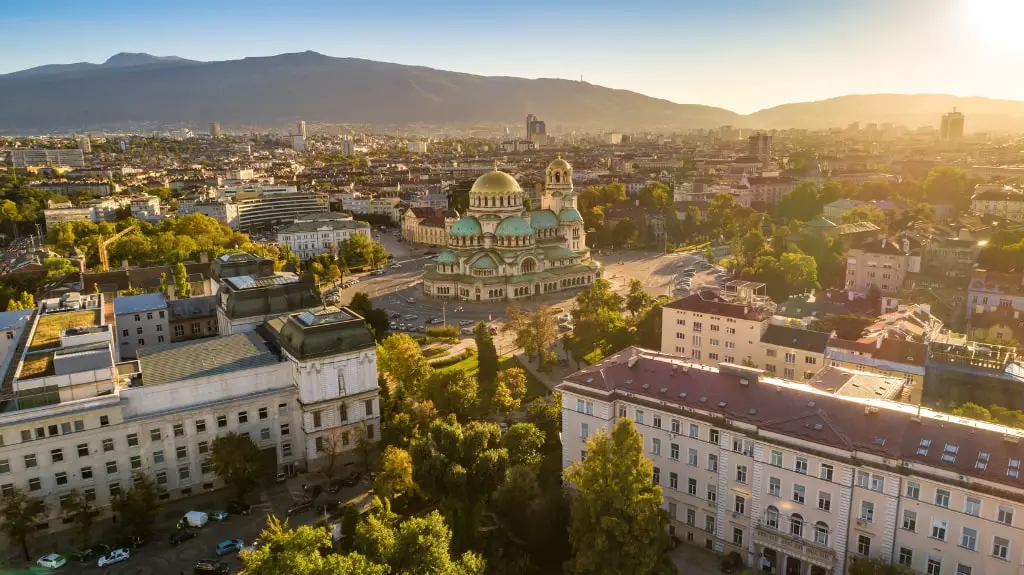 There you have it – the 10 best cheap European cities for your next trip to the Old Continent.
Do your research and you'll be surprised how much money you can save by being smart with your choices.
The best cheap European cities offer a ton of free things to do, affordable accommodation, cheap public transport, and delectable inexpensive local food.
Going further East, you'll find more cheap European cities. It will be more challenging, but more affordable as well.
Finding free options will stretch your dollar. Taking public transportation would be an experience of its own and will save you a lot.
Now, it's your turn:
Which of these amazing cheap European cities are you visiting next?
Share in the comments below!