15 World Travellers Reveal Their Best Money Saving Secrets
People constantly complain about not being able to travel.
"It is expensive," they say.
"I can't afford it right now," they grumble.
"It will break my bank and I have more important things to pay for… "
That's why I asked some of the top travel bloggers to share with you their best money-saving secrets.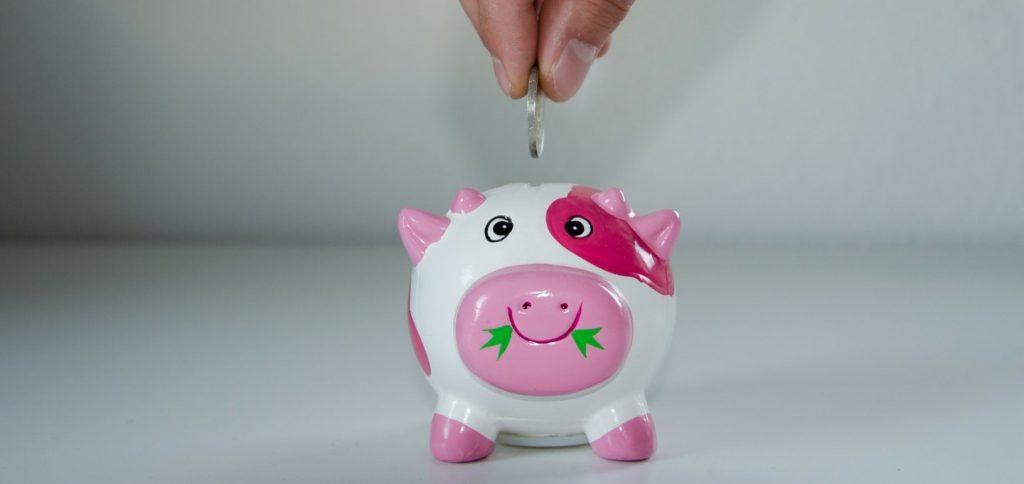 If you follow these simple yet clever tips, your travel budget will last you much longer. And the less you pay for your travels, the more destinations you can visit. Hence, the more stories you'll have to share with the rest of us!
So let's hear it from the experts. They all answered one simple question:
What's your number one money saving tip?
Their responses offer a variety of tips, all of which can be applied on every trip that you're about to take, saving you a bunch of money each time you leave your house.
So let's get started:
Flying: How To Tackle The Biggest Travel Expense Like A Pro
Barbara, Hole in the Donut Cultural Travel
Book Separate Plane Tickets
Here's a money saving tip that I've never seen anyone else talk about.
Airfare is my most expensive item, so I'm always looking for the cheapest fare. I use tools like Hipmunk and Skyscanner, but even they have a downside if you are searching for a specific destination.
I find the lowest costs when I piece together my travel.
So rather than searching for, say, Paris to Bangkok, I approach the search backwards. This means I need to know what airlines fly into Bangkok, and from what cities. I use Wikipedia for this. The Wikipedia page for Bangkok Suvarnabhumi shows every airline that serves the airport and the cities it flies FROM.
Once I know that I can go back to the search engines (or the airline's website) and book two separate tickets.
In this case, I see that Turkish Airlines (one of my favorites) flies to Bangkok from Istanbul. Now I need to find out what airlines serve Istanbul, so I again look at the Wikipedia page for Istanbul Ataturk Airport and see that Air France, AtlasGlobal, British Air, Onur Air, and Turkish Airlines have flights from Paris to Istanbul.
Additionally, I see that Joon will begin to offer flights from Paris CDG to Istanbul beginning in March of 2018. Oftentimes, these lesser-known airlines are not included in the search engines, and I save a lot of money by purchasing separate tickets from two different airlines.
Having said that, however, I must add a couple of caveats.
First, many cities have multiple airports, so when booking in this manner it is crucial that you make sure the airport you arrive in on your first flight is the same one you will fly out of on the second flight.
Second, if you use this method, you will need to retrieve your checked luggage at the end of the first flight and re-check it onto the second airline. That means you need to make sure you have adequate time between flights (3-4 hours, at least).
If you can handle these inconveniences, you may be able to save a lot of money on airfare.
Josh, Travel With Bender
Use The Incredible Credit Card Point Systems
If you're from the US, then make use of the incredible credit card point systems.
A simple sign-up bonus can offer enough flight credit to fly around to the other side of the world!
It's important to choose the right card for you, based on your spending patterns. And some cards also include perks like the Priority Pass which offers free airport lounge access in hundreds of airports across the world.
Remember to read all the fine details so you know exactly what you're getting and there are no surprises later.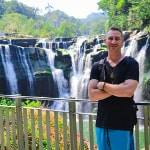 Ron, Red Pill Rebellion
Don't Check In Any Bags
When it comes to traveling long-term, my number one money saving tip would be: don't check any bags!
I travel with hand luggage only for a couple of reasons. First of all, depending on how frequently you travel, this could save you anywhere from a few bucks to lots and lots of money.
If every time you hop on a plane you're checking 2 or 3 bags, those fees will add up over time costing you a lot of money you could've otherwise saved.
Traveling with only carry-on baggage also saves you lots of time. You don't have to wait for your baggage when you arrive at a new destination. You can just walk right off of the plane, out of the airport and get to where you're going.
You also can save time when departing by checking in online and just showing up with your hand luggage before the gate closes. Only 45 minutes prior to domestic flights and 90 minutes for international. I don't know about you but ridding yourself of all of that stuff while saving time and money gives me a true feeling of freedom.
Accommodation: How To Find The Best Place For Your Comfort Needs Without Breaking The Bank
Shane, The Travel Camel
Compare Different Accommodation Options
If younger, my advice for backpackers is to avoid private rooms in hostels. They are poor value.
For the same price and often much less, you can get a much better option in a mid-range hotel.
AirBnB can also offer better value depending on the destination.
In Dubai for example, much better to stay in self-contained apartments in Deira and Bur Dubai than using AirBnb for private rooms.
In places such as Prague, it is the opposite.
Same with Washington DC. AirBnb is terrific value there – hotels not so.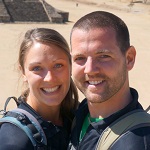 Dariece, Goats On The Road
Try House- Or Petsitting
Our number one money saving tip is to try out house sitting/pet sitting.
By signing up to reputable online platforms, you will be put in touch with many homeowners around the world and will find the perfect housesitting job.
We've housesat in Grenada, Barbados and Costa Rica and have had job offers from Qatar, Italy, France and more.
Basically, you get to live for FREE in someone else's home, while enjoying the company of a furry friend. We've been given a vehicle for our use in all locations and we have even been paid for our services.
In total, we've housesat for 1.5 years – that's a lot of money saved! Housesitting is a great way to live like a local and receive free accommodation. Try it out and see for yourself.
Food: Enjoy Local Cuisine Without Paying Tourist Prices
Audrey, Uncornered Market
Seek Out And Take Advantage Of Lunch Menus
In many places around the world, from Europe to Latin America to Asia, it's possible to find inexpensive and high-quality lunch menus that are only offered mid-day.
There are two approaches with lunch menus.
Some will be very hearty and basic with the idea that you can get your main meal at lunch for a good price and then you just need something small at dinner, thereby reducing your dinner bill.
Or, sometimes fancy and expensive restaurants will offer a special, affordable price for its lunch menu so you are able to enjoy a bit of fine dining or the latest hip restaurant but at a reasonable price.
Leyla, Women On The Road
Get A Kitchen
My biggest money-saver is simple: get a kitchen.
I love a good hotel but if I'm staying somewhere more than a day or two, I'll opt for an AirBnB or Homeaway or similar lodging where I can have access to a fridge and a stove.
For the cost of a good meal out, I can buy enough supplies to see me through several days. A kitchen allows me to make breakfast (and at least three coffees before going out!).
I make lunch my main meal out and choose delightful restaurants with great reputations. Since I mostly travel solo, I try to get home before nightfall and having a kitchen means I don't have to run around looking for a late meal – I can just make it at home.
I've done this in Istanbul, Porto, Madrid, Paris, Bogota… This simple choice has halved my food budget.
Travelling: Don't Follow Tourist Trends
Alesha and Jarryd, NOMADasaurus
Travel Slow
Our number one tip for saving money on the road is actually to travel slow!
While we always do things like take public transport, self-cater, etc., it's only when we stay in one place for a longer period that our budget really draws out.
By travelling slow you get to find all the cheap, local restaurants and bars, you stop sightseeing every day (as you have more time to do so), you can negotiate on accommodation for longer stays and you have the added bonus of getting to know a destination better than the average tourist.
Nathaniel, Travel Lemming
Visit Less Popular Destinations
The easiest way to save money on travel is to break free of the common mentality that leads travelers to only think about the same popular spots when choosing their travel destinations. Overtouristed places tend to also be overpriced, so you can save a significant amount of money by visiting destinations that are less popular, but equally awesome.
For example, let's say you really want to spend your destination exploring a city with great food and culture. What are the first places that come to mind? Maybe Tokyo, Rome, New York? Sure, those are perfectly great places to visit, but they also happen to be very expensive travel destinations. You'll find that your travel budget is instantly much ampler if you instead think about going to Hanoi, Budapest, or Mexico City.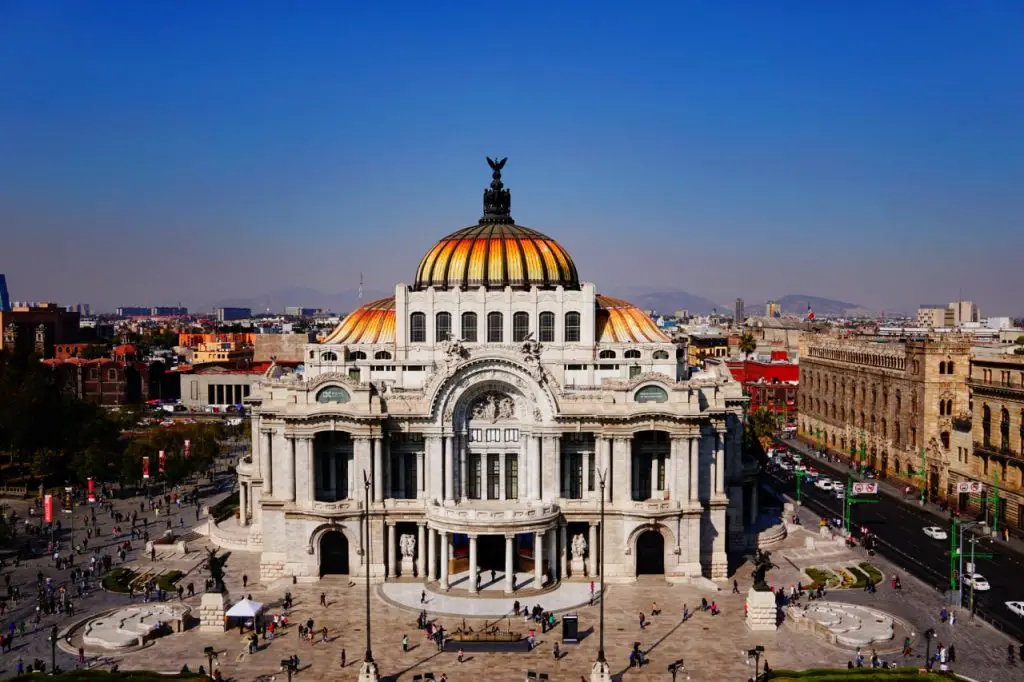 This tip is so simple, and in some ways so obvious, yet I find that many travelers completely ignore it.
I think it's because the travel industry tends to hype the same destinations (largely in Western, whiter, and wealthier countries) while ignoring the fact that there is a lot more to explore in the world.
By breaking free of this mindset and opening yourself up to more affordable and undertouristed destinations, you'll not only save money on your travels, but you're likely to have a more authentic and engaging travel experience.
Ground Transportation: How To Move Around Cheaply
Megan, Mapping Megan
Use Your Feet
Walking is free, and many city destinations will be easy enough to navigate on foot.
Have an up-to-date map on hand, get to know the language enough that you can understand street signs or possibly ask for directions if you have to.
Not only is it cheaper than the constant taxi rides, you get to see a side of your destination you would otherwise miss.
An extension of this tip is to make use of pedal-power to get around. Many cities offer bike rentals, with pick-up and drop-off locations. This is quicker than walking and still much less expensive than other forms of inner city transport.
Joan, Against The Compass
Find A Cheaper Way To Get To Places
If there is something I learned during my years of travel, is that 98% of the time you can get to any place by public transportation, especially in developing countries. In these sort of destinations, most people can't afford to buy a car, so public transportation literally goes everywhere.
Imagine that, when I was in Kenya, I managed to get to the doors of the Maasai Mara National Park by public transport and I ended up paying 50% less than those who booked their tour from Nairobi.
However, bear in mind that bus schedules are not published anywhere and, on many occasions, there are not even bus stations. You will need to find your way by asking people.
Forget about hiring drivers or taking expensive taxis. Going by public transportation is completely feasible and a better way to experience the local culture.
Mindset: Change The Way You Think About Money And Travel
Alice, Teacake Travels
Work On Your Mentality
My money saving tip is this:
You can do many physical things to save money but an important part to work on is your MENTALITY.
You must believe 100% that you CAN travel and that you WILL travel.
Wake up every morning, and visualise yourself in the destination you want to make it to.
Imagine all of the fun things you want to do there – and see yourself actually doing them.
Believe in your moneymaking power – and you will achieve your travel goals.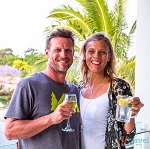 Caz, y Travel Blog
Be Wise About Your Money
My number one tip for saving more money is to improve your relationship with money. Most people struggle creating money or saving money because they don't understand the value of themselves and money.
Why is money important to you?
What kind of life do you want money to help you create?
How can you use money as a source of good in your life?
Focus on understanding your values, so you spend your money on the right things, and be diligent in tracking your money. That's where you'll find places you are wasting money and better see opportunities where you can create more money.
All that extra money can then go into your savings account. Treat money like you would your best friend and it will keep knocking on your door to come play. I talk more about this philosophy and approach to money in my free training how to move from struggle to abundance. 
Mike, Bemused Backpacker
Be Flexible And Always Shop At Your Destination
Being flexible when booking flights is one of the best ways to save money when travelling.
Prices can fluctuate wildly day by day and week by week, even in so-called peak seasons, so if you can be flexible when choosing when you travel, a Wednesday instead of a Monday, or a few weeks either side of your preferred date, you can potentially save hundreds of pounds.
Never pre-book tours or excursions at home before you leave, you will almost always end up paying a huge premium on top. Wait until you are in country and shop around the various tour agencies and hostels, and you will get the same experience for much less.
When changing currencies always change the bulk of it in country as opposed to at the airport or before you leave, as you always get better rates.
All you need when you arrive is just enough to cover food and accommodation for a couple of days.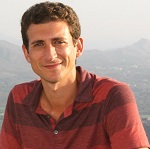 Earl, Wandering Earl
Ask For A Better Price
Always ask.
Before you take a taxi, ask a trusted local how much it should cost.
Before you book an Airbnb, send the host a message and ask if they are interested in offering a discount.
When booking an activity or excursion, simply ask the operator for their best deal.
When doing anything that costs money, it always pays to ask and you'll be surprised how many times the price will suddenly get a little (or in some cases, a lot) lower. Even if this only saves you a few dollars here and there, it can really add up throughout the course of your travels.
Travelling Doesn't Have To Be Expensive With These Money Saving Tips
So you see, there's always a way to reduce your spendings.
Whether it is by investing some time researching the best airfare or accommodation, or by simply asking for a discount, your travel budget can be kept within reasonable limits by applying these money-saving tips from some of the best-travelled people I know.
So no more excuses! You now have all the money-saving tricks you need to achieve your travel dreams.
Go book your next big adventure, explore the world like a local, and don't forget to tell us which of the above tricks saved you the most money.
Optimise your travels – connect better with the people you meet!
Do you know what the best way to immediately enhance your travel experience is?
Talking to the people you meet on the road!
Learn how to say "Hello!", "Thank you!" and "Good bye!" in 36 languages.
Download the Traveller's Free Phrasebook now.
Once you've confirmed your e-mail address, you'll receive a link to download the phrasebook. You'll also receive updates about new stuff on this website approximately every 3 weeks. You can unsubscribe at any time. Learn more about our Privacy Policy.