I'm on a mission to help you find the most epic road trips, the best beaches in the world, the most orgasmic food, and the most authentic local experiences. Come join the ride!
Hi there and welcome!
Do you want more fun during your vacation or trip?
And less stress during planning and preparation?
You can find everything you need for a perfect trip on NTripping | Trips & Stuff.
From the entertainment while reading a travel story, to the inspiration of finding a new place you want to visit, and finally the tips and tricks for planning your next big adventure!
It's all here.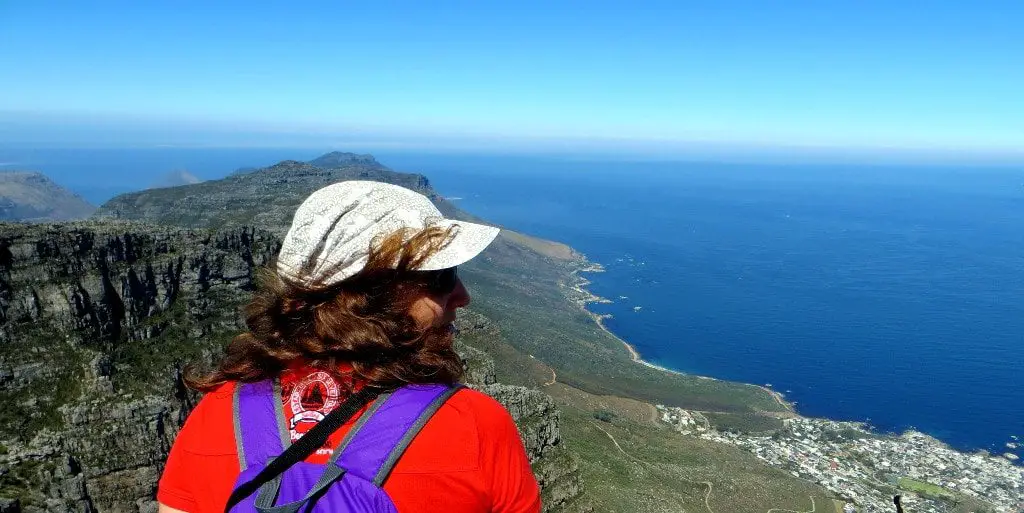 I'm not going to tell you how you must travel or what kind of traveler you need to be because there isn't a right or wrong way to travel.
It's not true that "solo traveling" or "budget traveling" are the only ways to fully experience a destination.
Or that you need to "pack light" to feel free during your trips.
Who am I to tell you to leave your bathrobe home, if that's the thing that makes you comfortable in a new place? ;)
Or to tell your significant other or your friends to suck it and stay home, because you need some time alone.
You can still make enough alone time during your trip, you know.
So Why Should You Listen to My Travel Advice?
While I'm not concentrating on low-budget traveling, I'll still give you enough tips on how to save a buck or two on the road without having to sacrifice your comfort.
So why you should listen to anything I have to tell, you ask?
Here's what I know about the world so far:
I was born in Bulgaria. I studied, worked, and lived in Germany. Nowadays, I spend my time between Spain and Bulgaria.
I've engaged in every possible travel style. And I've enjoyed them all!
As an experienced Tester and QA Engineer, I have an eye for detail, unlike most travelers and tourists. So who better to review a destination, accommodation, transport means, or a gadget?
Besides my mother tongue Bulgarian, I fluently speak English, German, and Spanish, and can get by with Russian.
If there's one thing I've learned from my life so far, it's that you shouldn't be afraid to try new things.
You never know which activity might turn into your new hobby, or which dish would become your new favorite meal.
And even if you disliked that last meal or activity, it still makes for a fun story, right?
Where I've Been and Can Help You Travel to?
Europe
Andorra
Azerbaijan
Austria
Czech Republic
Denmark
Asia
North America
Africa
Where I've Been Featured?
My travel advice has been published on multiple authoritative websites.
Find some of them below:
Guest Posts for Amazing Travel Blogs
The Most Unexpected Things To Do And See In Sofia – Mapping Megan
The Independent Woman's Solo Bulgaria Travel Guide – Women on the Road
10 Offbeat Museums in Germany You Won't Want to Miss – Goats on the Road
Blitz Interview: Naddya from NTripping – ASTOM.org
Collaborations with Remarkable Travel Bloggers and Websites
Best Travel Moments in 50 Words – Svet Dimitrov
20 Travellers and Their Most Epic Fail Moments (Part 2) – Travelling Buzz
7 Ideas About Travel To Stockholm – When Woman Travels
Best European Destinations for 2018 – Travel Lemming
Favorite Christmas markets in Europe – Travel Eat Enjoy Repeat
30 Airbnb Nightmares Shared by Top Travel Bloggers – Asher Fergusson
Travel Writers' Top Tips: The Must-See Destinations in Latin America – Un Latino Verde
27 Epic Crater Lakes Around the World – For the Love of Wanderlust
You've Been Shamed: A Humorous Round-Up of Sharing Economy Reviews – Silverdoor Apartments
Best Places to Visit in Greece during the Cold Season – Greecelogue
Best European Destinations – Part 2 – Creative Travel Guide
The Best Time to Visit These 10 Popular Destinations – AirHelp
Choose Your Own Adventure – Get It! Travel
Are You Ready to Join Me on an Adventure?
So here's a question for you:
✔️Do you have the same idea about travel as me?
✔️Do you like to engage in new activities and try new things?
✔️Do you like to learn new facts, not from a book or your smartphone but from real people and places?
If the answer is "yes", then we have more in common than you thought.
So let's travel together, shall we?