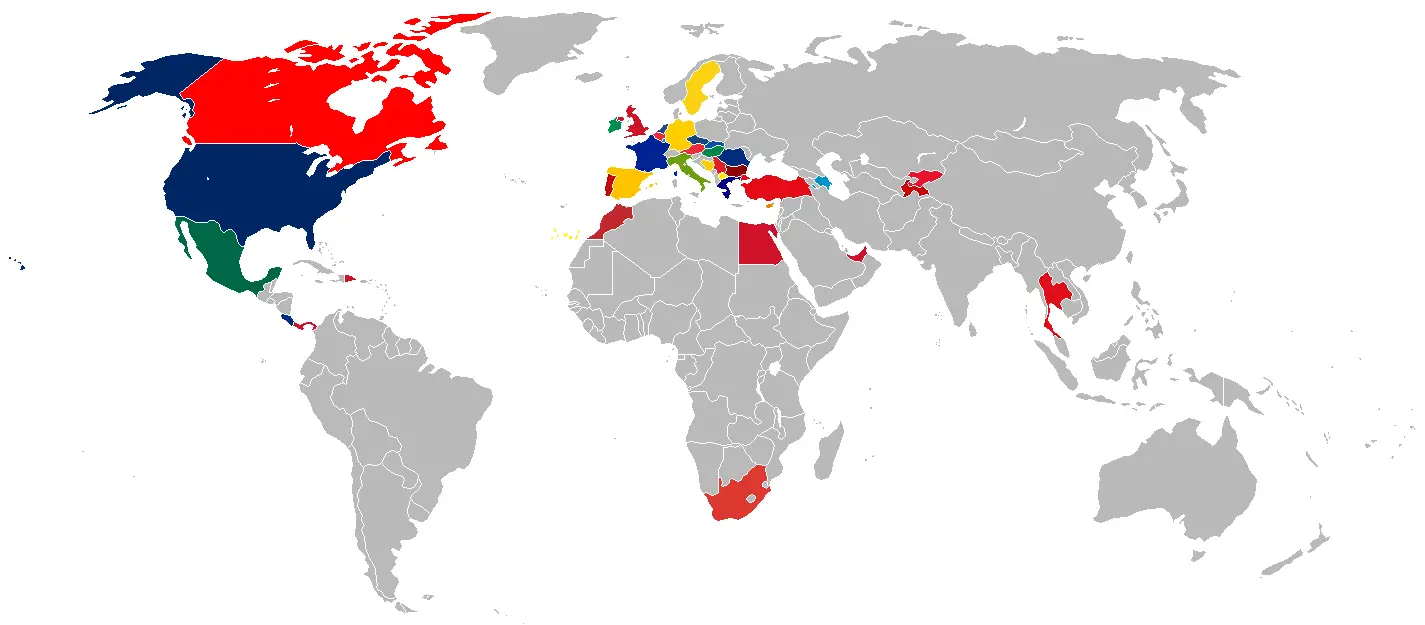 I've never believed in bucket lists.
Or gathering stamps in your passport only to show off in front of friends and travellers.
For me, it's the number of experiences and breath-taking moments that count the most.
However, a few people have asked me for a list of places I've visited.
Below are the destinations I've travelled to – either for a day, a week, a month, or where I've lived for several years.
Check them out and remember, that it is far more rewarding to gather memories than things – even if those things are stamps in your passport ;-)
Europe
Great Britain | Greece | Hungary
North Macedonia | The Netherlands | Portugal
Romania | Serbia | Slovakia
Asia
North America
Mexico | Nicaragua | Panama | USA
Africa
Do you have questions about the places on this list?
Let me know in the comments!
For some reason or another, I still haven't written about some of the destinations, so the easiest way to hear from me about them is to leave me a comment.
Also, don't miss an update – subscribe to my mailing list to receive messages about new posts on the blog!
Optimise your travels – connect better with the people you meet!
Do you know what the best way to immediately enhance your travel experience is?
Talking to the people you meet on the road!
Learn how to say "Hello!", "Thank you!" and "Good bye!" in 36 languages.
Download the Traveller's Free Phrasebook now.
Once you've confirmed your e-mail address, you'll receive a link to download the phrasebook. You'll also receive updates about new stuff on this website approximately every 3 weeks. You can unsubscribe at any time. Learn more about our Privacy Policy.