25 Best Punta Cana Excursions: The Greatest Tours For You
Did you just book your long-awaited vacation to Punta Cana? Or are you still dreaming of doing it?
Are you wondering what you could do in this tropical paradise (well, except for stuffing your face with delicious food and cocktails and lazing by the pool or at the beach, that is)?
There are tonnes of Punta Cana excursions you can participate in, either joining a group or organising everything by yourself. And while you don't need a guide or a list of tours in order to just do nothing, you better read the following lines and make your pick among all the amazing things to do in Punta Cana.
Why?, you might wonder.
Because the better prepared you are, the lesser the chances will be you'd miss the best excursions in Punta Cana or you'd end up doing a crappy tour and regretting spending your precious time and money.
So are you ready to find out what to do in Punta Cana? I promise you, there are great activities and tours for every possible taste in this tropical paradise!
Just scroll down and pick your favourite category of things to do in Punta Cana and the region. Don't miss the rest of the categories, though, as travelling is best done when you leave your comfort zone and challenge yourself to try new activities.
The best tips for organising your Punta Cana tours are at the end of this post.
Don't forget to also check the list of Dominican Republic travel tips which I've compiled for your next trip to the tropical paradise!
Ready to dig in? Then let's go!
Jump directly to: 
Adventure & Action Excursions In Punta Cana: Feel The Adrenaline Rush
Do you want to feel an adrenaline rush? Are you not afraid to get a little dirty?
Then join one of the many adventure and action Punta Cana excursions!
You don't need to be a fitness maniac in order to participate in these tours, but your physical level should at least allow you to trek for half an hour in the sweaty tropical jungle and climb a flight of stairs for most of these Punta Cana tours.
For some activities, though, you better check with a physician if your body can take the stress.
Necessary equipment is provided for all Punta Cana tours. I've also added a few tips on what you should bring, as some of the items are quite surprising.
1. Descend Into The Depths Of The Earth
Excursions from Punta Cana to Cueva Fun Fun, a beautiful cave in the heart of the Dominican Republic, take a day but the memories last a lifetime.
A mini-bus will bring you to Rancho Capote in about 4 hours. After a small breakfast, you'll get on the horses. The last part of the way to the cave is a hike through the Dominican jungle.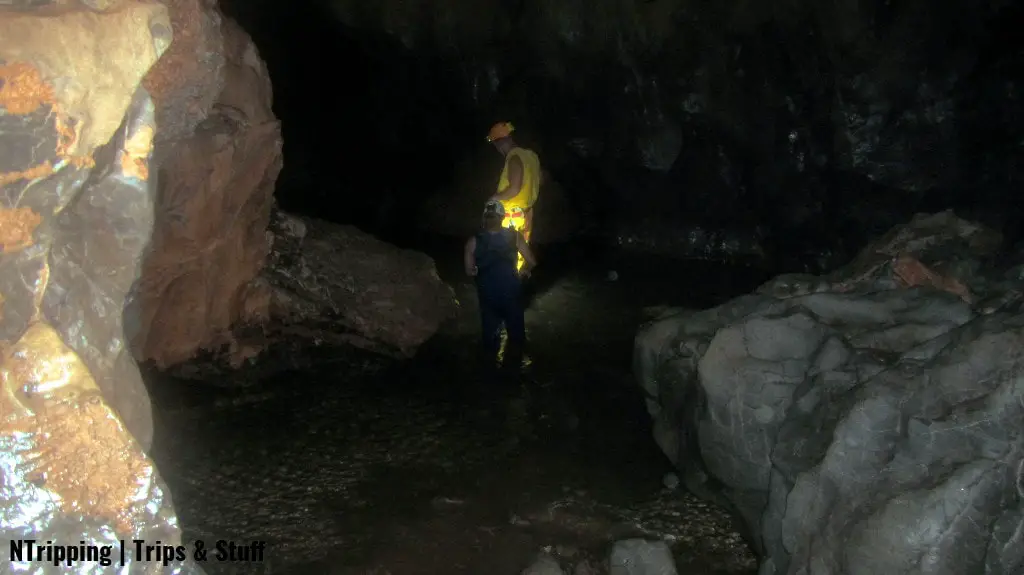 If you're afraid of the dark, you're in trouble. The cave has no electricity and the only light comes from the headlamps on your and your companions' helmets. Climb down into the cave where the guides will be waiting for you. Then enjoy the cooling water of the underground river as you walk for about 90 min through the cave to exit from the other side into the daylight.
The horses and a refreshing drink will wait for you outside. You'll ride back to the ranch for your well-deserved lunch. Another 4 hours in the mini-bus through the Dominican countryside and you'll be back at your resort with a story to tell for years to come about one of the best excursions in Punta Cana.
What to bring: an extra pair of socks and a swimsuit.
Where to go: you'll be picked from your hotel.
Tip: take your water shoes or any other shoes, which you don't mind getting wet. Make sure you can comfortably walk for ~45 min in them. If you don't bring your own, rubber boots will be provided, but they're heavy and rather uncomfortable.
2. Zip-Line Over The Jungle
Zip-line Punta Cana excursions allow you to fly or swing over the treetops of the Dominican jungle. The guides will not only ensure your safety but will also give you interesting information about the forest while you walk from one platform to the next.
Raise your adrenaline levels and enjoy the incredible views from platforms built within centenary trees. All while feeling perfectly safe and secure.
What to bring: mosquito repellent.
Where to book: fly over the jungle on these 12 zip-line cables. Pick up service from your hotel is included.
3. Ride A Buggy Or A Quad
Feel the speed of the open buggies or quads, go off the main street and onto the dirt roads through Dominican villages, plantations and farms. Reach your destination on a secluded beach, take a dip into the water and then head back to your hotel to wash off the dust and relax your bones.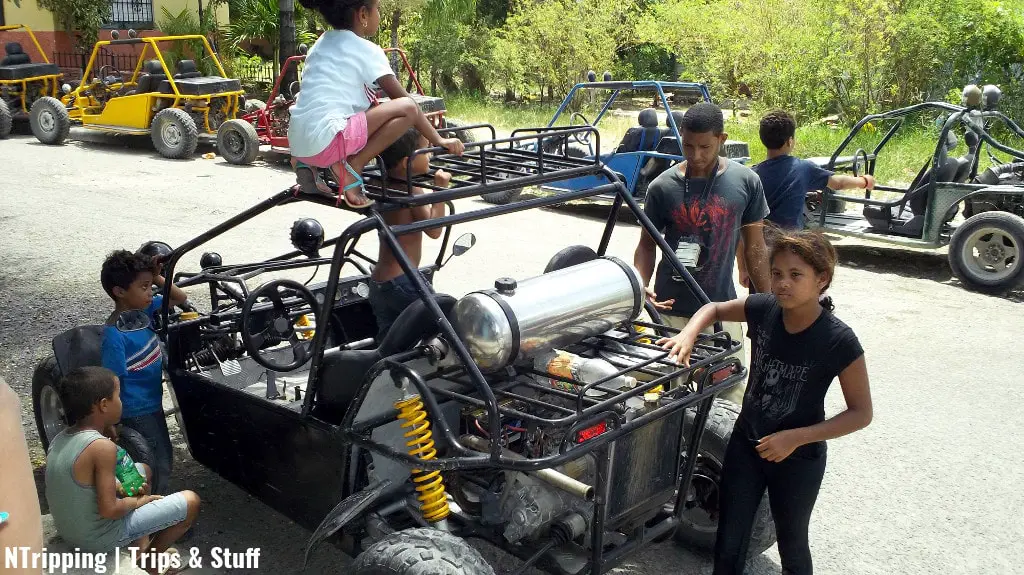 What to bring: a bandana or a scarf to protect your face from the sand and dust, a pair of (sun)glasses to protect your eyes.
Where to go: excursion organisers will pick you up from your hotel and take you to a gathering place where you'll get on your buggy or quad.
Tip: after a break, don't try to sit on your seat before cooling it with a splash of water. The dark seats attract the sun and they'll heat up quickly.
4. Ride a Speedboat
Speedboat trips are some of the best things to do in Punta Cana for everyone, who loves speed. Feel the boat jump up and down the waves and the saltwater splash on your face. Take a swim, relax for a bit and work on your tan while letting the engine rest.
What to bring: a long-sleeved shirt or a hoodie as it can get chilly from the wind while speeding over the water.
Where to go: the most convenient place to find a tour or rent a speedboat (license required!) is the tour agents at your hotel's beach as you won't need an extra transfer and can go into the water right away.
Tip: don't go on a full stomach. I think you get the picture of what could happen after a few jumps.
5. Learn To Kite-Surf
Opposed to other surf types, you don't need strong winds or big waves to ride a kite-surf.
According to instructors, most people need about 20 hours of training to learn how to kite-surf.
You'll start with a smaller kite at the beach and move to a larger one once you've learned how to control it. Then go in the water and feel the waves under your board and the power of the wind in your kite.
When you're ready, make a few jumps in the air and don't forget to ask someone to record it for you.
Where to go: depending on your hotel's location, you might get lucky and be able to start training at your beach. If not, a transfer to a kite-surfing suitable beach will be provided.
6. Learn To Scuba Dive
A lot of resorts offer courses to attain scuba diving certificates. You'll start your practice at the resort's swimming pool and then go out into the open waters.
Don't neglect the rules and instructions, as diving can be detrimental to your health when done wrong.
And if you already have a certificate, go directly for a fun scuba dive in Punta Cana!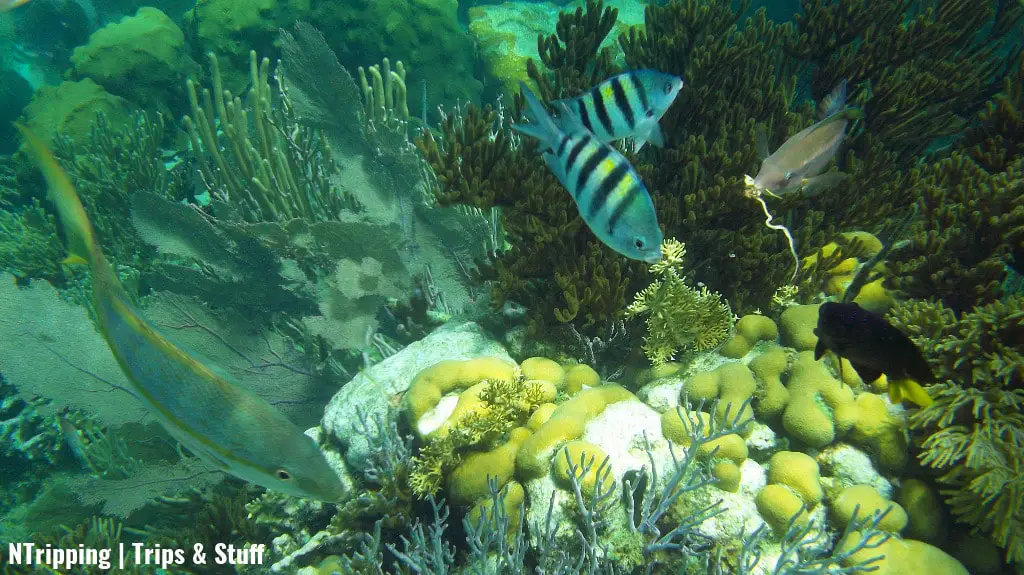 Where to go: at most hotel beaches you'll find scuba diving lessons with theoretical and practical exercises. If you already have a certificate, it won't be a problem to just rent the equipment.
Tip: Scuba diving courses are cheaper here than at home and the learning material and the certificate are the same. You'll need to spend several hours of learning the theory and taking the test before being able to dive, though. So make sure you're willing to sacrifice your precious vacation time.
Beach And Sea Tours In Punta Cana: Don't Just Lie Under The Umbrella
After all, that's why you chose to come to Punta Cana – for the beaches and the warm Caribbean waters! Don't be one of these people, who spend their vacation on the sunbed, though.
Get up, visit other cool places around Punta Cana or do some beach sports. Nobody has been able to tell a great travel story by reading a book at the beach! But you'll surely want to tell your friends back home about these Punta Cana excursions.
7. Do Beach Hopping
You didn't think the only beach is the stretch of sand in front of your hotel, did you?
The Punta Cana beach and the Bavaro beach are some of the most spectacular beaches in the Dominican Republic, but that's also the reason they're so developed and crowded.
For a more relaxed and intimate experience, do some beach hopping. Be the only person on a spectacular hidden stretch of sand lined with coconut palms. Listen to the ocean, swim in the waves, get rid of your tan lines, and do whatever you want – nobody's watching!
Where to go: rent a car or hire a taxi for the day. Drive parallel to the seacoast in any direction. Visit as many secluded Dominican Republic beaches as possible. Trust me, you won't regret it.
Tip: bring snacks and drinks, as some of the beaches don't have any facilities. If you rent a car, choose a 4WD, as the roads are bumpy or unpaved once you get off the highway.
8. Tour The Nearby Islands
Well, technically you're already on an island. But you still don't feel the Robinson Crusoe vibe, do you?
Punta Cana tours to Saona Island or Isla Catalina will give you exactly that.
The white sand island beaches and the turquoise water are easily accessible by a catamaran or speedboat. Once there, dip into the crystal clear water of the natural pool and order a drink from the sandbar.
Then go snorkelling and enjoy the gorgeous underwater world.
What to bring: if you're snorkelling, wear a T-Shirt so your back doesn't get a sunburn.
Where to book: you have the option to sail to Saona Island or fly by helicopter. For both excursions, you'll be picked from your hotel.
9. Go Snorkelling
The coral reefs around Hispaniola Island are spectacular. Hop on a boat which will take you to one of the amazing underwater spots.
Watch, but do not touch, the colourful corals and fishes.
What to bring: if going on a full-day tour, bring a swim T-Shirt and possibly a bandana for your head, otherwise, your skin will burn badly.
Tip: choose the time and the type of tour carefully. Some Punta Cana excursions consist of more drinking and partying than snorkelling.
10. Go On A Boat Tour
Different boat tours are offered for every taste.
You can party, drink and meet other vacationers. You can watch the coral reef from the safety of your boat through a glass bottom. Or you can go fishing. Or even sailing.
Whatever your perfect day at sea looks like, I'm sure you'll find a boat tour to make it happen :-)
What to bring: don't forget a long-sleeved shirt or a hoodie as the wind may bring you chills even in the tropical heat.
11. Do Some Sports
A lot of hotels and resorts offer a variety of sports at their beaches for free or for a small fee.
These might include bodyboarding, beach volleyball, kayaking, football, yoga or exercising.
You can also do exercises on your own, take a long beach walk or jog at the beach at sunrise.
And in the evenings, don't miss the chance to learn the Bachata and Merengue moves, so you can impress your friends back home next time you go dancing.
The Dominican Republic is also known for its perfect golf courses. If that's your sport, you'll surely find a perfect spot to practise your shots around Punta Cana.
Where to go: check at the reception or at the beach for times and locations of the organised sports activities or the nearest golf course.
Tip: you can make some good friends (but also foes!) during group sports.
Breathtaking Nature Around Punta Cana: Visit The Magnificent Natural Sites
Deep caves with incredible limestone formations, lagoons with rich wildlife, and mesmerising views over the coast can all be found near Punta Cana.
Excursions might take a little bit of planning and research if doing them on your own, but the effort is well worth it. You'll have the advantage of admiring nature's beauty without a crowd of other tourists.
12. Watch The Wildlife At The Lagoons
Visit the mangroves at Laguna Limón or Laguna Redonda and watch the birds in their habitat. Both lagoons are protected reserves.
Hire a boat or rent a kayak and move slowly through the mangroves. The guides will give you all the information you need about the rural fishing communities, the lagoons, the flora and fauna. They'll also help you spot tropical birds, like herons and egrets, to make this a unique experience.
What to bring: mosquito repellent.
13. View The World From The Mountain Top
Did you know that you can go hiking in Punta Cana? Well, not exactly in but just a few kilometres away.
If you've rented an SUV, you can drive right to the top of the 600 m high Montaña Redonda. If not, you'll have to climb all the way up. The ascend is not an easy one, as the road is very steep.
However, the 360° view from the top is extremely rewarding. On one side you'll see Laguna Redonda and on the other – Laguna Limón and Playa Limón in the distance.
Another great option for hiking in Punta Cana is the Anamuya Mountains. It is mostly popular for zip-lining but you can also enjoy the wildlife on a half-day hike.
What to bring: there's a small picnic area and a bathroom at the top, so make sure to bring some provisions for a picnic.
Tip: make your own perfect tailor-made Punta Cana tour and visit the lagoons, Montaña Redonda and even a secluded beach or two. All are situated alongside the highway in the direction of Miches and are easily visited within one day.
14. Explore Limestone Caves
The limestone caves Cueva de las Maravillas and Los Tres Ojos are both relatively near to Punta Cana and Bavaro.
In Cueva de las Maravillas (Cave of Wonders) you'll see around 500 Taino wall paintings and engravings in black and red colours. The highlight of the cave is the Water Mirror Gallery, where the waters of the artificial lake reflect the beautiful ceiling of the cave.
Los Tres Ojos, on the other hand, is an open-air cave formation. As the name suggests, it consists of three lakes, called eyes. The lakes are filled by an underground river and are surrounded by stalactites and stalagmites. Their depth remains unexplored.
Where to go: many Punta Cana tours to Santo Domingo or La Romana offer a visit to the caves as well.
Tip: swimming in the lakes is not allowed.
15. Get Wet At The Waterfalls
There are no Punta Cana waterfalls directly located in the tourist area.
The nearest waterfalls from Punta Cana are around 2:30 h drive away. Still, if you decide to visit Salto De Socoa or Salto La Jalda, you'll be rewarded with a magnificent view and a refreshing dip in the waters.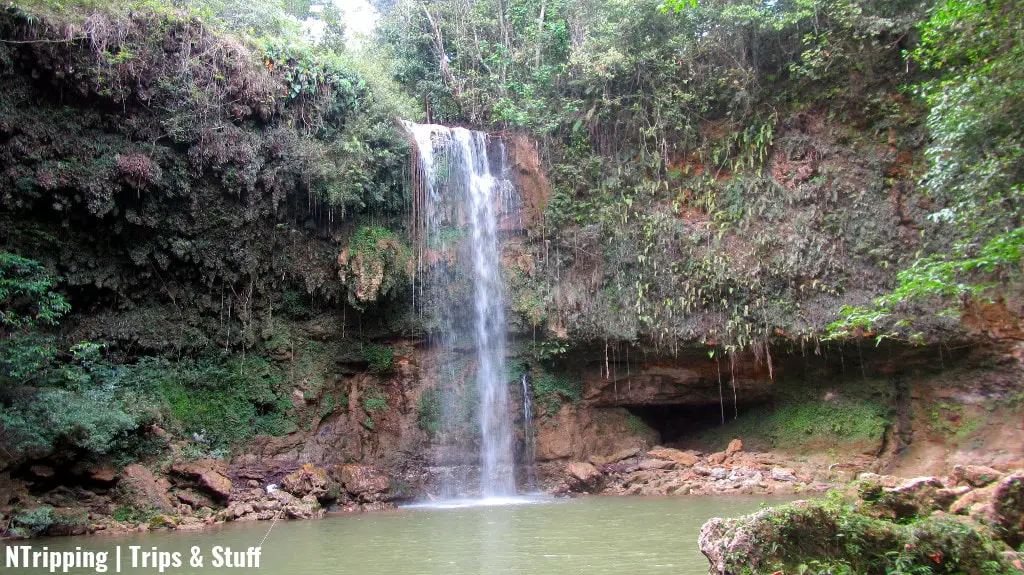 What to bring: water shoes (if you plan to go into the water) and mosquito repellent.
Dominican Life: Glimpse Into The Everyday Life Of The Locals
Few Punta Cana excursions offer an authentic glimpse into Dominican life. Most offer just one aspect of the story.
If you want to see more authentic sites than the ones usually visited by tourists, make your own itinerary.
There are organised tours from Punta Cana, which include a visit to Santo Domingo, La Romana or a short stop at a plantation, but if you want to experience these places deeper, better don't join a group.
However, if you don't the touristy taste of such a tour, an Outback Safari is what you want to book. And the independent travellers will find my suggestions for tailor-made tours below.
Optimise your travels – connect better with the people you meet!
Do you know what the best way to immediately enhance your travel experience is?
Talking to the people you meet on the road!
Learn how to say "Hello!", "Thank you!" and "Goodbye!" in 36 languages.
Download the Traveller's Free Phrasebook now.
Once you've confirmed your e-mail address, you'll receive a link to download the phrasebook. You'll also receive updates about new stuff on this website approximately every 3 weeks. You can unsubscribe at any time. Learn more about our Privacy Policy.
16. Visit The Vibrant Capital Santo Domingo
Walk the cobblestoned streets of Zona Colonial, the old town. Visit a museum or two and enjoy medieval and Renaissance art.
Admire the 16th-century buildings and the city's architectural gem – the cathedral Santa María la Menor. It's the first built in the New World.
17. Visit The Laid Back Higuey
Higuey was founded in the 16th century. The Cathedral Shrine of Our Lady of Altagracia dominates the city's landscape and can be seen from afar.
Other interesting places to visit in Higuey include the city's lively market and Museo de La Altagracia.
18. Visit The Diverse Hato Mayor
Hato Mayor del Rey (King's Great Herd) is a rural city, founded in 1520. The road to the city will take you through small villages, plantations and farmland. Watch everyday life as you pass by simple and colourful houses with the laundry hanging directly on the house fence.
Once you reach Hato Mayor, find the beautiful city centre and mingle with the locals in the gorgeous park.
19. Visit The Surprising La Romana
In the centre of the sugar industry, La Romana, visit the downtown and admire the beautiful art deco tower of the town hall. Two blocks away stands El Obelisco, which is a miniature reproduction of the Washington Monument. It's covered with murals from the Taino culture and contemporary Dominican themes.
20. Drive Through Picturesque Villages Alongside The Highway
Start the day early in the morning in a rental or a taxi and try to visit as many Dominican villages as possible. Take the highway and every now and then exit it and follow the bumpy roads through the countryside.
Most buildings you'll see are colourful simple sheds with the laundry hanging in front of the door. Small yards with several plants and trees, and the friendly faces of the Dominicans round the picture.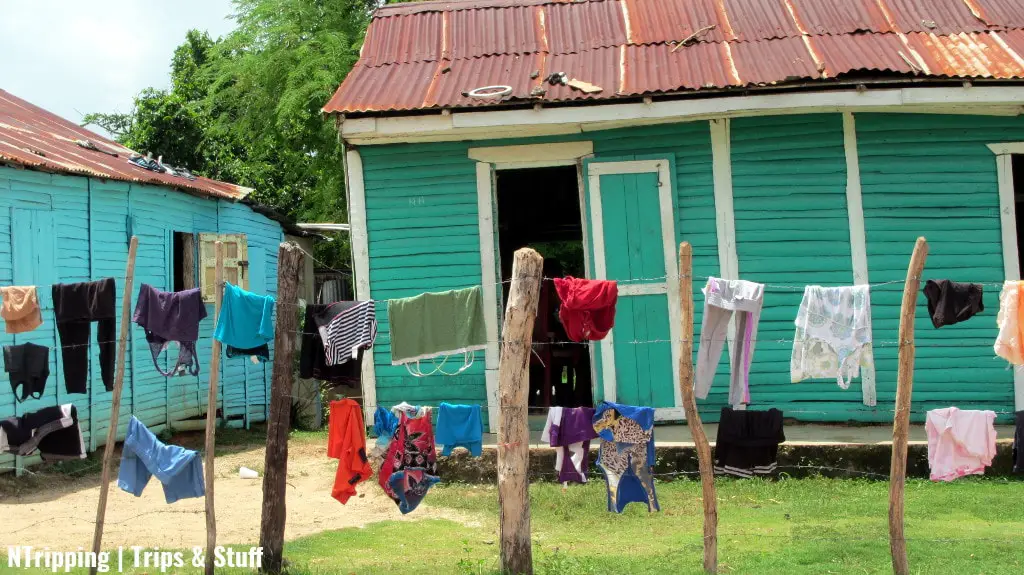 Try to order lunch in Spanish, as outside the resorts and tourist areas most people don't speak English. Watch the everyday activities of the Dominicans.
Where to go: none of the organised toursI've seen include this kind of experience, but you can easily make you own Punta Cana itinerary. If driving yourself isn't an option, hire a taxi for the day.
21. Visit A Plantation
See how tobacco, coffee, and sugar cane are grown and cigars and rum are produced. Learn about the history and the problems these agricultures have brought with them.
Where to go: Outback Adventures organises all-inclusive outback safaris. You can check the whole tour description here.
22. Enjoy The Nightlife
Punta Cana is packed with nightclubs and bars.
Learn to dance Merengue and Bachata or simply watch the Dominicans do it.
Go to a show or visit the one of a kind nightclub in a cave – Imagine Punta Cana.
Join a bonfire beach party with live music.
Enjoy the Caribbean Pride. The hottest and most luxurious pride celebration in the Caribbean takes place in September. During the rest of the year, you can check what over colourful events you can join in this comprehensive gay Punta Cana travel guide.
23. Go Shopping For Local Goods
There are several great souvenirs you could bring home with you to help you revive your great memories at home.
Cigars: even if you're a non-smoker like me, puffing a flavoured cigar is a great experience.
Rum: the best brands, according to locals, are Ron Barceló and Brugal. Go for extra añejo (aged) rums. You'll thank me ;-)
Coffee: quality and price ranges vary. I was happy with the supermarket coffee, but I'm sure the super expensive gourmet brands are even better. Not sure if their price is worth it, though.
Cosmetics: for example, natural cocoa butter face creams for a couple of cents are a great bargain and something both useful and good for your skin.
Jewellery with amber or larimar stones: while you can find amber elsewhere, the Dominican Republic is the only producer of larimar stones. If the sky blue stones are your colour, get a nice piece of jewellery to remember your trip.
As in other touristy destinations, avoid shopping at souvenir shops. You can find coffee, rum and cosmetics at supermarkets. For cigars and jewellery, ask your tour agent or reception desk to recommend a factory tour. This way you'll be certain to buy from the source and avoid scams.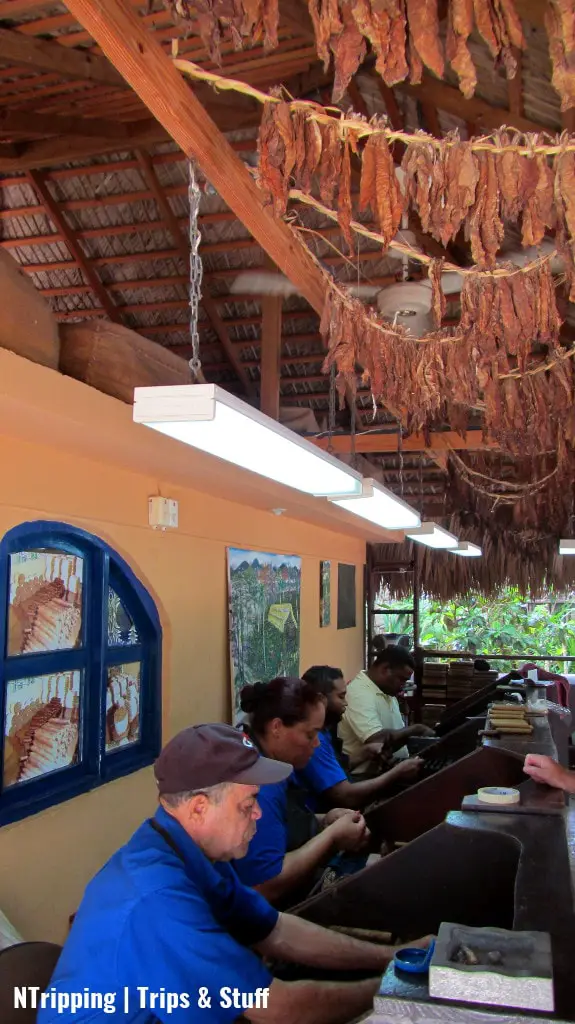 Especially for cigars, storage is extremely important. Don't ever buy from someone at the beach. Even if the quality of the cigars is good, they weren't stored properly and are way too dry, making them a total waste of money.
Multiday Trips From Punta Cana: Take Your Time To Explore The Authentic Dominican Republic
Again, it's best to make your own itinerary although Punta Cana excursions to Samaná, Dominican Republic, are widely offered. In my opinion, though, the tours are very rushed and you spend more time in transit than enjoying the sites.
24. Explore The Treasures Of Samaná
Sure, you could do a day excursion from Punta Cana to Samaná. But you'll spend 2/3 of the day on the road and only a fraction of the time actually enjoying the beautiful sites of the peninsula.
Or you could decide to splurge a bit and travel in style and comfort. You can fly to Samaná Airport and have enough time to visit its highlights.
But if your time allows it, do a multi-day road trip to Samaná for the cost of the flight and explore more in a relaxed manner.
Try to book at least one night in Las Terrenas or Las Galeras, so you can visit the famous Cascada El Limón early in the morning before the crowds arrive.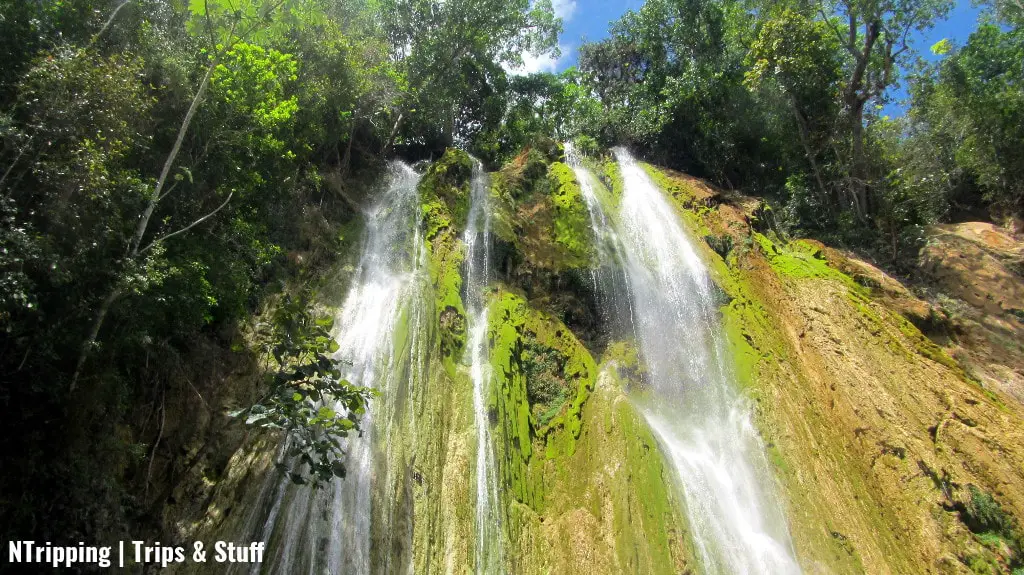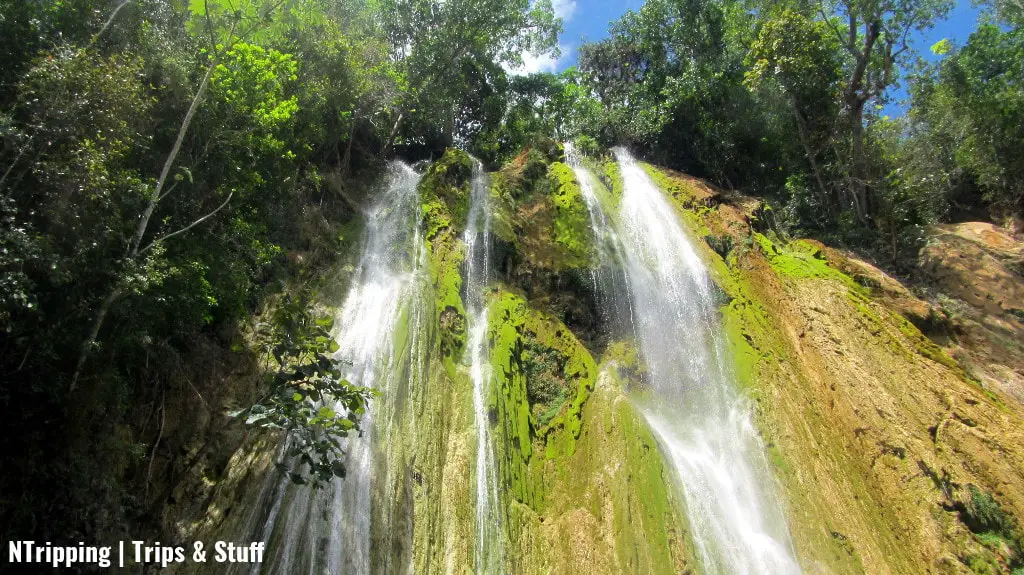 You'll also be able to enjoy the beautiful views of the peninsula as you drive through the hills. Don't miss visiting a couple of secluded beaches instead of spending time on the overcrowded Cayo Levantado, aka Bacardi island.
What to bring: whatever you need for spending a night. My advice: pack for an extra day, because you won't want to leave Samaná!
Tip: have enough cash and gas. There are no gas stations between Samaná town and Las Galeras.
25. Take A Road Trip
If you've read this post carefully till now, you might already have a plan for what you want to visit and explore.
So should you rent a car and just do it?
Hell, yeah!
There are no Punta Cana excursions that will fit everything you want to see and do on your visit to the tropical paradise. There are rarely tailor-made tours, as everything is aimed at mass tourism.
Don't limit yourself to just the things to do in Punta Cana but venture away from the crowds and make your own adventure.
What to bring: a printed map or a GPS capable device.
Where to go: check the suggestions in this list or leave me a comment below with activities you want to do or things you want to see and I'll give you some additional tips.
Tip: cache Google Maps on your smartphone and you won't need to use mobile data and pay excessive charges. The Dominican roads are in poor condition, so rent an SUV with full insurance coverage and tank enough gas.
Punta Cana Excursions: How To Organise Or Book The Greatest Tours
How to find the best excursions in Punta Cana and what is the most convenient way to book them?
Here are a few tips:
Check what activities your hotel offers for free.
Check what tours you can book directly at the beach. You'll save yourself time from the transfers. Usually, the offered excursions are boat tours.
Check at your hotel reception desk and/or your travel agent representative. Compare the prices AND what's included in the tour.
Ask other vacationers for prices and opinions.
Ask the hotel staff, e.g. your favourite bartender or waiter, for recommendations.
For a fixed price, you can hire a taxi for the day or for several hours only. You can find a price table in front of your hotel.
Rent a car. A big, safe car. Pay for full-cover insurance. Drivers in Punta Cana and the rest of the Dominican Republic are relentless. Road accidents happen all the time.
Search and book directly online. Read the reviews of other vacationers.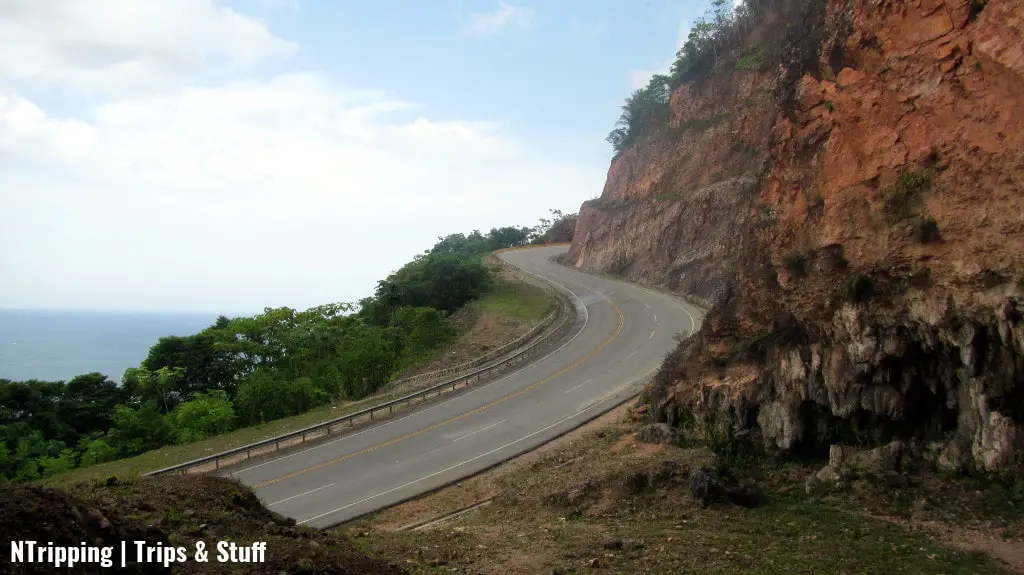 So, are you still wondering what to do in Punta Cana?
The diversity of excursions in Punta Cana is huge. It makes you wonder why would so many people simply do the same every day during their vacation – lay on the beach / by the pool and stuff their faces with enormous amounts of food and beverages.
Sure you can do just that. But there's so much more to experience in a tropical paradise destination like Punta Cana.
But you know what?
It's probably better that way. Let the other tourists do nothing while you go on the greatest adventures and the best excursions in Punta Cana :-)
Difficult to pick from this huge list of Punta Cana excursions? Well, that's great, then you'll have to revisit this tropical paradise and continue where you left off!
Now tell me one thing, which is the first tour you would like to go on?