Cheap Accommodation: The Best 90+ Travel Resources
When it comes to planning a vacation or a trip, what eats the biggest chunk of your budget?
That's right, the accommodation.
Finding the cheapest possible accommodation you'll feel comfortable with is a huge task.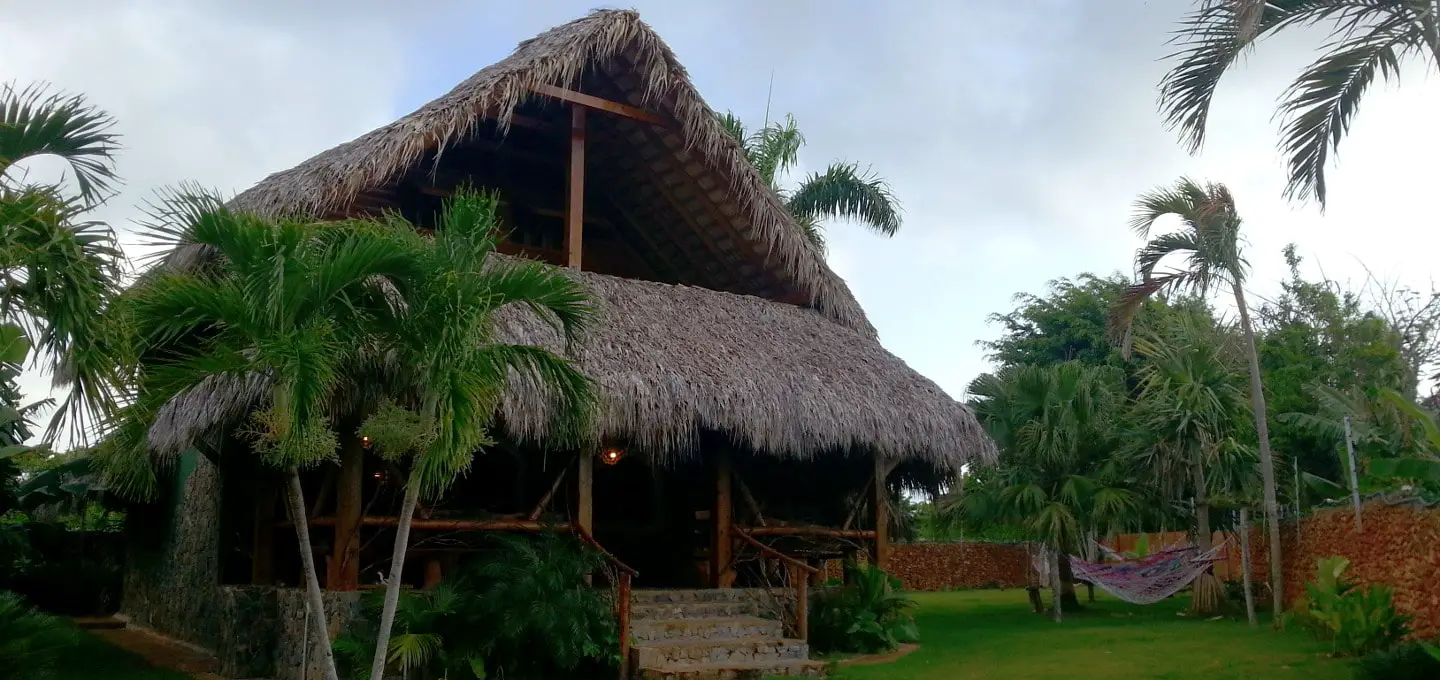 Fortunately, there are gazillion online resources to help you compare prices and book a cheap accommodation option during your travels.
Unfortunately, you don't know where to start.
Luckily, you're in the right place, because this massive list of 90+ trustworthy, reliable and authoritative resources will provide you with information and links for every possible kind of accommodation you might want or need!
So dig in and don't forget to share it with your friends – I'm sure they're looking for the perfect cheap accommodation as well.
No time to read the whole list now?
Let me send it directly to your inbox!
The downloadable Cheap Accommodation Resources list also includes bonus resources and tips, available only to subscribers!
Once you've confirmed your e-mail address, you'll receive a link to download the list. You'll also receive updates about new stuff on this website approximately every 3 weeks. You can unsubscribe at any time. Learn more about our Privacy Policy.
Cheap Accommodation: The Best 90+ Resources For Your Travels
Jump directly to: 
Free Accommodation: Instead Of Money, Exchange Your Time, Skills, And Comforts
What's even better than cheap accommodation?
That's right – free accommodation!
The big advantage of the free accommodation options is, of course, that they're free.
The big disadvantage, however, is that they come with a lot of limitations. Lack of privacy, possible lack of comfort and destinations choice, to name a few.
Still, if you're ready to put up with the cons, the pros might be huge.
If that's your kind of accommodation, the following resources are for you.
Staying with Friends and Relatives
This one might seem pretty obvious to you, but how often did you actually take a trip to visit an old friend from school or your cousin at the other end of the country?
Log in on Facebook, find your friends and relatives, start (re)connecting with them and eventually take the trip to their home.
Couchsurfing Communities
If you haven't lived under a rock in the past 10 years, then you must have heard about Couchsurfing already. Still, if you are unsure what it is and how exactly it works, check out this Couchsurfing 101 guide.
In a nutshell, it is the perfect option to make new friends in new places and explore with the help of a local. Read some of the experiences other travellers have had using this type of free accommodation before arranging to stay in a stranger's house.
Couchsurfing: the biggest and most popular couch surfing community.
Warm Showers: the basic idea is to provide touring cyclists with a place to crash.
Global Freeloaders: make new friends whilst seeing the world from a local's perspective.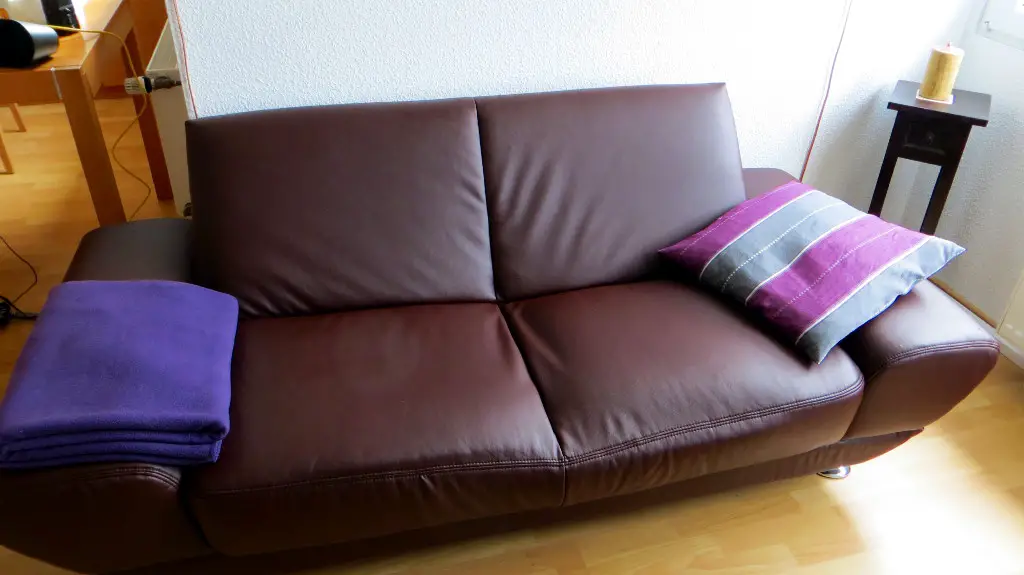 Home Swaps
You get to stay at my home, while I stay at yours. A pretty good deal, isn't it? The sites themselves charge a small membership fee, but that's also how you know the offers are real.
To learn more about home swapping, read this story.
House and Pet Sitting
Making sure the host's property is safe and his pet(s) are fed and loved while he's away. Almost free, as the memberships usually cost as little as a single night at a hotel.
Before doing anything else, read the most extensive series of guides on the topic of house sitting.
Volunteering
AKA work in exchange for free accommodation (and sometimes meals).
Unusual Stays
Those free accommodation ideas aren't for everyone. You need to be a little adventurous or even crazy to do some of these. But hey, that's how the best travel memories are made!
Monastery stays: for an offbeat accommodation, stay at a monastery. Some stays are free or donation-based, while others are as expensive as a hotel room, but offer a totally different experience. You'll find everything you need to know about staying at a monastery in this Women on the Road's article.

Good Night And God Bless: a listing of monasteries' contact information with short descriptions.
Monasteries.com: a booking website for monastery stays. The website features a tonne of historical buildings in Europe. Most of the properties are in Italy, Spain, France, and the United Kingdom. Your place to book a cheap room in an 11th-century old building!
Tent camping: in many countries, wild camping in a tent is free. For example, on the beaches of Mexico, in the mountains of Norway, in the steppes of Mongolia, or on the Great Wall of China to name a few. The latter is not perfectly legal, by the way. Of course, you have to consider the one-time cost of equipment.
Overnight transportation: not the most comfortable option, but you'll save money and time, so it's worth considering.
Sleeping in public places: again, not a very comfortable option, but it's free. Some of the best places to do it for various reasons are airports.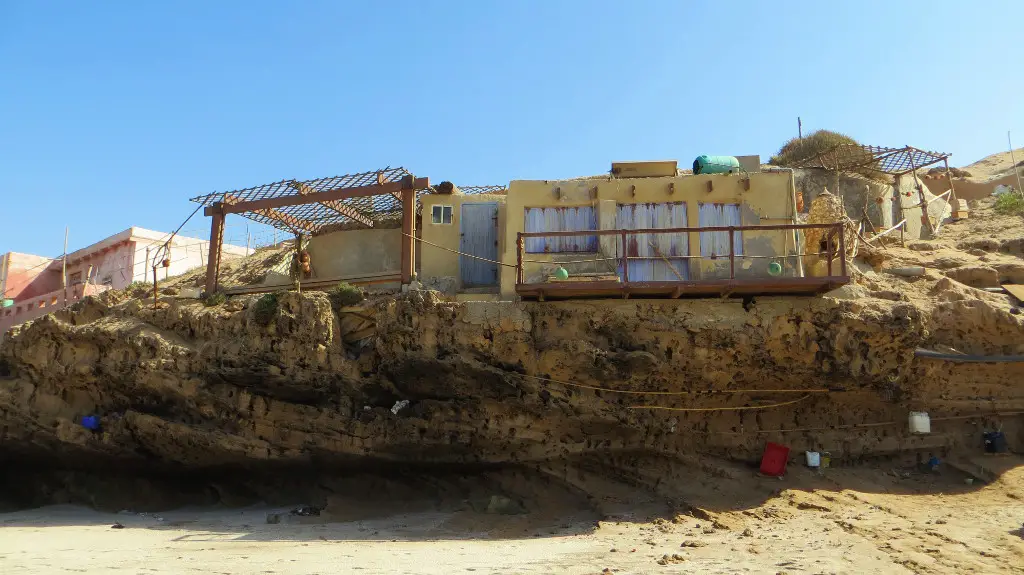 Squatting: stay on a property that's owned by someone else without their permission. Some estimates suggest that 1 in 7 people worldwide are living as squatters! This includes shantytowns where families build shacks on land that they don't own. However, in many countries squatting is illegal.
Cheap Accommodation: You're Renting It, You're Not Buying The Place
If you don't want to exchange your time, skills or comforts, but instead pay for your bed, below are a few resources to help you find the kind of accommodation to match your needs. In this section, you'll find cheap accommodation options which will not break the bank.
Camping
Every country seems to have its own rules on camping, so make sure to check them, before heading on.
Huts, Cabins, and Bungalows
Whether high in the mountains or directly on the beach, huts, cabins and bungalows are always a cheap accommodation option, covering your very basic needs. For the cheapest deals, you probably need to search at your travel destination and perhaps negotiate. Very few online booking resources are available.
Mountain Huts: for hikers, trekkers, mountain bikers, climbers, mountaineers. Includes an interactive map and reviews of over 560 European mountain huts.
Mountain-Huts.net: an interactive map of mountain huts in the Balkan countries.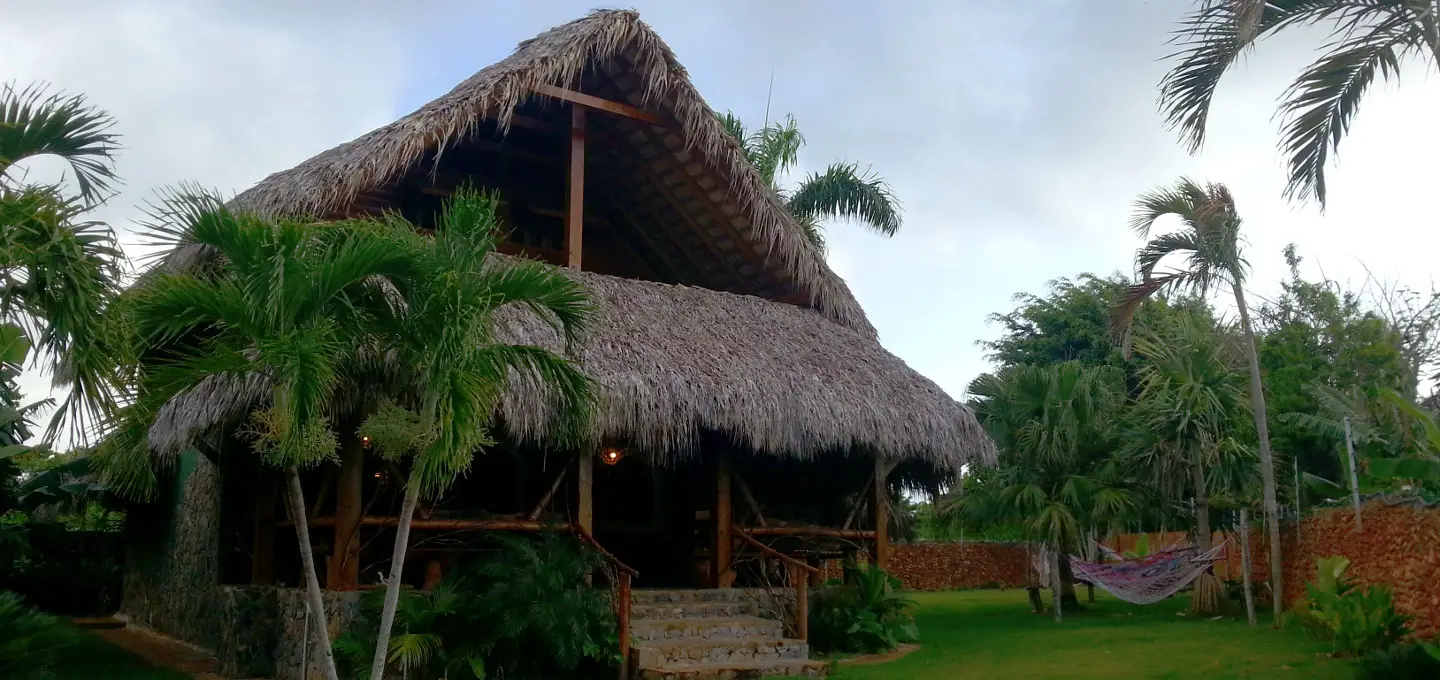 Hostels
From a single bed in a dorm with a shared bathroom to private rooms and even suites, hostels offer cheap accommodation for every budget as well as a unique atmosphere you can't find anywhere else.
While there is a huge amount of online booking sites, the cheapest option remains booking directly with the hostel of your choice. And while the same booking sites offer a ton of reviews, the best recommendations usually come from fellow travellers or friends.
Hostel World, Hostels.com, Hostel Bookers: all three websites belong to the same company. Still, with 33,000 properties (hostels, hotels, B&Bs) in 170 countries and over 8 million verified guest reviews, one of the biggest search databases.
Hi USA: Unique hostels accross the United States. Think historic buildings, bright lofts, and unusual structures. Hi USA is a nonprofit organization providing cultural experiences at affordable prices.
Hostels Club: a young and vibrant company dedicated to providing the budget traveller with a one-stop-shop for their travel accommodation needs.
Hostelz.com: compares prices on all major hostels booking sites to give you the option to select the best available price. Make sure you compare the type of room and facilities and not only the price before booking.
Hotwire: great deals on hotels. The catch is that you don't know which hotel exactly you'll be staying in. The hotel name is first revealed after you pay for your room. Of course, you can still compare prices, approximate location, and ratings before deciding.
B&Bs and Guest Houses
If you only need a roof over your head and a breakfast to start your day, this one is for you.
Booking.com: the largest hotel booking website has dedicated B&B and guesthouses sections.
Bed and Breakfast: the world's number 1 online B&B directory.
Short-term Rentals
Do you want to live like a local? A short-term rental provides an authentic experience, which a hotel room or a  hostel dorm will not give you.
Aggregators and Search Engines for the Cheapest Rates
Tip: Make sure you compare the rooms, too, not just the prices. Some sites will only display luxurious rooms and hence their prices will appear to be higher than the prices on a site where you can book the simplest available room at the same hotel.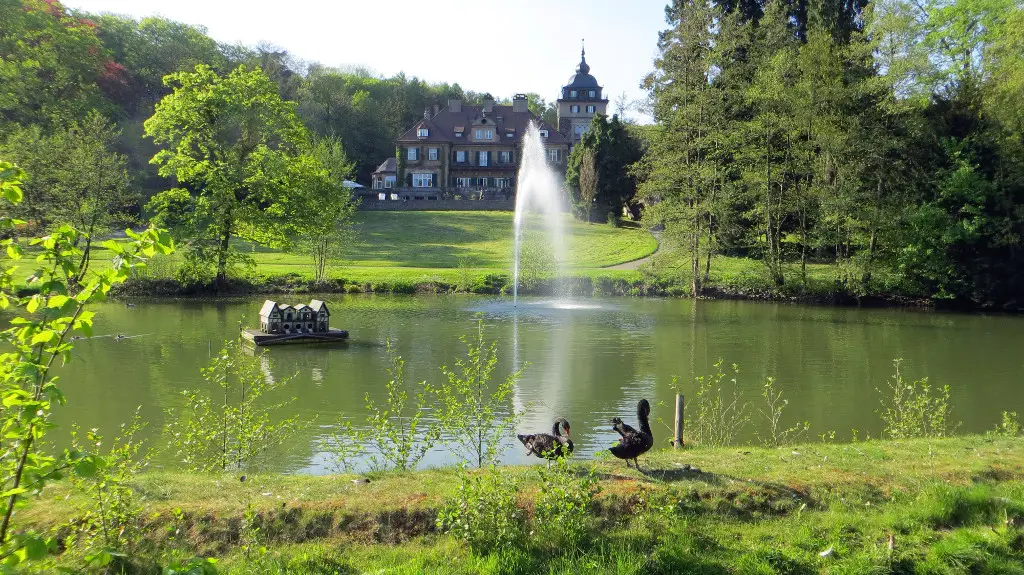 Hotel Booking Sites
Search directly on these sites or find a hotel elsewhere and book it hassle-free on one of the booking sites below. Don't forget to check the prices on the hotel's own website or even call and ask for a special rate. You'll be surprised how often you'll get a discount by just asking, making your cheap accommodation even cheaper.
Hotels.com, Expedia: these sites belong to the same company, so don't be surprised if the hotel you booked asks if you've used Expedia after you've made a booking through Hotels.com.
Booking.com: hotel rooms, resorts, hostels, guesthouses – you can find and book everything here. You're only charged 10% of the price online, the rest is due at your destination.
HRS: very good deals on hotel rooms and special conditions for business travellers. Right, you're going on vacation, I forgot. But on your next business trip, check the rates.
Trip Advisor: along with tons of useful travellers' reviews, you can directly book a hotel here.
Agoda: features every possible kind of cheap accommodation, even in the unlikeliest of locations.
Travelocity: if you find a better price, they promise to match it, refund you the difference and even give you a $50 off your next booking.
Hot Wire: offers last-minute deals.
Priceline: you can name your own price.
More Hotels 4 Less: cheap hotel rates that won't max out your budget. They provide over 905,000 cheap hotels at 76,000+ destinations.
Travel Zoo: search deals from thousands of recommended hotels.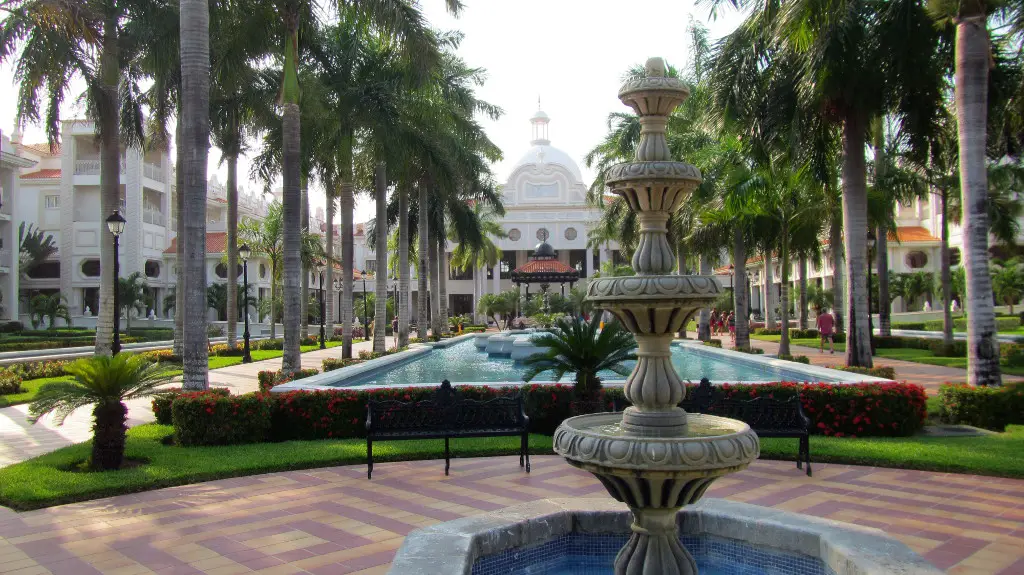 Vacation Packages
Often you'll get better prices if you book a flight and a hotel from the same site, or a vacation package from a travel agency than if you book every aspect of your vacation separately. Here are a few options for you:
Loveholidays: the UK based provider offers a variety of destinations and cheap accommodation options.
First Choice: the home of all-inclusive holidays.
Some people find this option better as it saves them not only money but planning as well. For others, packages are just not flexible enough. But hey, everyone is different and so are their needs!
Start Planning Your Next Big Adventure By Booking Your Cheap Accommodation Now

You know what's the best accommodation for you. Now, you also have the resources to find it.
Searching for cheap accommodation is a difficult task.
However, it shouldn't be impossible.
Decide on your preferred travel style, set your budget, search, compare, and book. Don't forget to look for sustainable accommodations if possible, too.
And don't forget to have fun and share all about it when you're back!
Tip: now that you've found your perfect, affordable accommodation, it's time to search for a cheap flight to your dream destination as well ;) Check my guide on how to find the best airfare in five simple steps!
Disclaimer: this post contains sponsored and affiliate links. The expressed opinions are, as always, my own and were not influenced by anyone.
Optimise your travels – connect better with the people you meet!
Do you know what the best way to immediately enhance your travel experience is?
Talking to the people you meet on the road!
Learn how to say "Hello!", "Thank you!" and "Goodbye!" in 36 languages.
Download the Traveller's Free Phrasebook now.
Once you've confirmed your e-mail address, you'll receive a link to download the phrasebook. You'll also receive updates about new stuff on this website approximately every 3 weeks. You can unsubscribe at any time. Learn more about our Privacy Policy.