NTripping | Trips & Stuff isn't the only place I publish my articles.
Sometimes I write guest posts for some of my favourite blogs. Other times, I get invited to participate in collaborations with fellow travel bloggers.
Below you can find a list of my guest posts and features. Read more about the places I've visited and the lessons I've learned!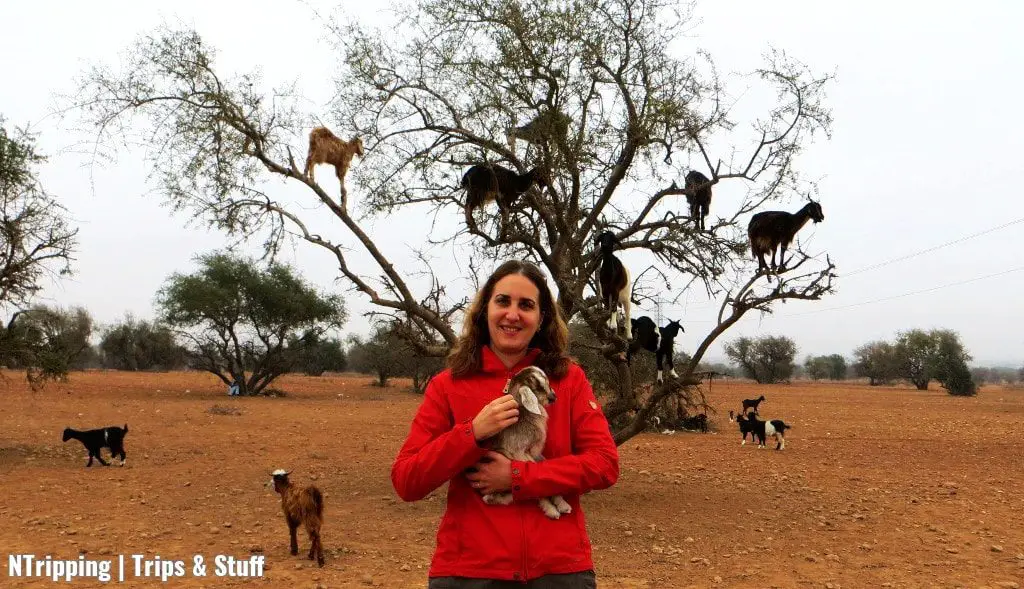 Guest Posts For Other Amazing Travel Blogs
Collaborations With Remarkable Travel Bloggers
Best Travel Moments in 50 Words: this was by far the most challenging story I've ever written. How can one tell a travel story in just 50 words? Well, it turned out 16 travellers completed the challenge and the result is simply beautiful.
20 Travellers and Their Most Epic Fail Moments (Part 2): everyone who has travelled knows that you can't always be sharp and evaluate each situation right. So we each end with a fail story that others can learn from.
7 Ideas About Travel To Stockholm: tips for not so touristy spots in the beautiful Swedish capital from seven travel bloggers who spent a couple of days roaming the streets of Stockholm and the surrounding islands.
Best European Destinations for 2018: several travel bloggers and I join forces to present to you the last hidden gems in Europe. See what destinations will make your friends ask in disbelief: "you're going… where?!?"
Favorite Christmas markets in Europe: some of the best Christmas markets not only in Europe but in the world are featured in this cheerful and vibrant collaboration post.
30 Airbnb Nightmares Shared by Top Travel Bloggers: these horror stories about AirBnB stays from some of the best-travelled people in the world will make you think twice before booking with the famous accommodation platform.
Travel Writers' Top Tips: The Must-See Destinations in Latin America: a great list of places to visit in Latin America.
27 Epic Crater Lakes Around the World: check these stunningly beautiful creations of Nature from all around the world.
You've Been Shamed: A Humorous Round-Up of Sharing Economy Reviews: another round-up of insane AirBnB stories. This time not only the guests had weird experiences with their hosts. Hosts also spoke of their bizarre situations with guests.
Best Places to Visit in Greece during the Cold Season: after visiting Meteora in June, I thought it would look fantastic in winter as well. Fewer tourists and possibly some snow make every destination seem quite different, don't you agree? Check what other great places the rest of the collaborators have suggested.
Best European Destinations – Part 2: after a very successful first part of this list, I was tempted to send over my own suggestion. I'm not going to spoil it for you. If you're curious to find what my fellow bloggers and I have contributed, give this post a read.
The Best Time to Visit these 10 Popular Destinations: AirHelp asked several bloggers to share their opinion about the best time of the year to visit some of the most popular destinations in the world. The result is pretty awesome.
Choose Your Own Adventure: the Australian magazine Get It! Travel asked about my take on solo travel. Have a look at the tips I shared with their lovely editor.
Features And Mentions By Fellow Bloggers
The Travel Tester Favourite Blogs April 2017: my blog post about South African food classics was mentioned on this prominent travel blog alongside other great posts, published in April 2017.
Top 100 Travel Blogs You Should Be Following in 2017: it's a real honour to be included in this list of 100+ travel blogs alongside the names of the biggest on the blogosphere.
Do you want to work together on a collaborative or a guest post?
Then please send me a message from the form below: